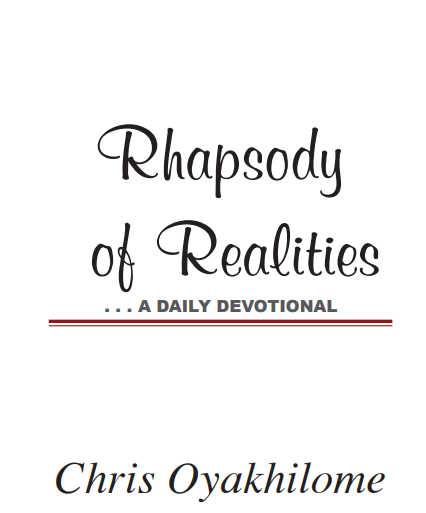 Words Are The Greatest Assets
Take with you words, and turn to the LORD: say unto him, Take away all iniquity, and receive us graciously: so will we render the calves of our lips (Hosea 14:2).
Words are the greatest assets in the world, far more valuable than gold and diamonds. There's nothing else that could change your life and situation, and give you permanent victory in life, more than words—the right words. Anyone who understands and functions in this truth is made for life. Study the Bible: all the great characters we read about and admire were made with words.
What created or gave rise to a David? Words! What helped David defeat Goliath? You may say, "Five smooth stones," no; it was words. When he picked the stones, he relied on words; study the account in 1 Samuel 17. He was sure of defeating Goliath because he put his faith on words.
Words are things; they're latent with spiritual energy. The whole world was created with words. And who is Jesus Himself? The Word! (John 1:1). Jesus is the result of words spoken by God. In the Scriptures, Moses was described as a man mighty in words; so was Jesus likewise described.
Invest your life in words. Much more than you'd look for gold and want to test the quality to be sure it's the right one, go for words. Fill your heart, your mind and your life with the right quality of words. Don't store every kind of words in you, for words kill and words make alive. Colossians 3:16 tells you the kind of words to store up in you. It says, "Let the word of Christ dwell in you richly…"; keep them (God's words) in the midst of your heart (Proverbs 4:21).
Never be too busy to study the Bible to learn and store up God's Word in you. It's what you'd need in the day of adversity, and for an extraordinary life of success. Our opening verse says, "Take with you words"; you can't take with you what isn't in you. So, keep investing in the greatest asset: words! When you face a crisis, don't cry. Don't panic. Speak words. Jesus said you shall have what you say (Mark 11:23); so, speak and effect a change. Hallelujah!
CONFESSION
My heart is a fertile receptacle for God's Word, which produces results in me, bringing about undeniable victories and transformations. My life is modeled in line with God's thoughts, precepts, direction and destiny that He's created for me. My life is excellent and full of glory, in Jesus' Name. Glory to God!
FURTHER STUDY:
Proverbs 18:21; Ecclesiastes 8:4; Matthew 12:37
1-YEAR BIBLE READING PLAN: Mark 13:1-37; Numbers 22-23
2-YEAR BIBLE READING PLAN: Acts 25:13-27; Psalm 65-66
Please follow and like us: