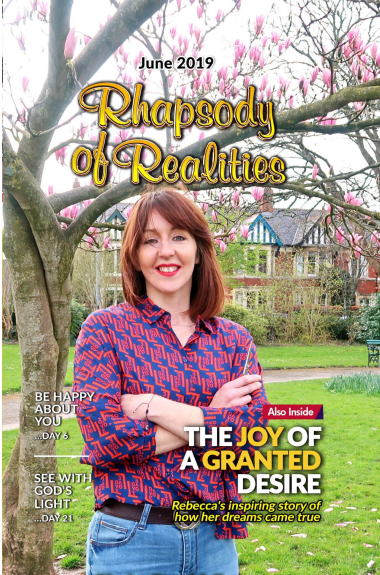 Two Aspects Of The Christ-life
For God so loved the world, that he gave his only begotten Son, that whosoever believeth in him should not perish, but have everlasting life (John 3:16). There're two aspects of the Christ-life: the legal and the vital aspects
These two aspects are illustrated in our theme verse. The legal aspect refers to all that we are, all that we have, all that we can do, and our position, rank, and authority as granted us in Christ.
We read that God gave His Son and says whosoever believes in Him should not perish. That's a legal declaration. Then, the verse concludes by stating what you would have upon believing in Him: "everlasting life." To have everlasting life is the second part, which is the vital aspect of the Christ-life.
The vital aspect of the Christ-life refers to all that the Holy Spirit has done or is doing in your spirit, soul, and body through the Word, developing you after the image of Christ and the Father. This vital aspect is activated by your confession. Meaning, it only works when you affirm it.
The legal aspect, on the other hand, gives you authority. You acknowledge the Word and act accordingly, because it's about being informed of what belongs to you, who you are, and your inheritance in Christ.
Now, without an understanding of these two aspects, there can be a mix-up, just as many have done. They haven't been able to differentiate between the legal and the vital, and so, they're unable to apply the Word rightly.
For example, divine health belongs to you; it's not something to struggle for in prayer, trying to "claim." It's legally yours now; it's not with God or the devil. However, you make it vitally yours through your confession of the Word. Praise God!
CONFESSION
Dear Father, I take advantage of all that you've done for me as a result of the vicarious death of Jesus, and I acknowledge the benefits of His glorious resurrection in my life and all that it means to me. I'm healthy, vibrant, prosperous and victorious every day, in Jesus' Name. Amen.
FURTHER STUDY:
Romans 10:9-10; Philemon 1:6
1 YEAR BIBLE READING PLAN: Acts 4:1-31 & 2 Chronicles 16-19
2 YEAR BIBLE READING PLAN: Luke 1:26-38 & Deuteronomy 11
Please follow and like us: