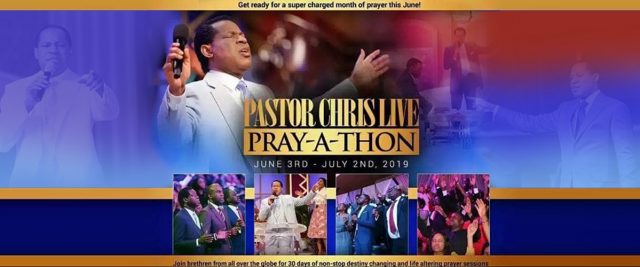 Psalm 67:2 T LB – Send us around the world with the news of your saving power and your eternal plan for all mankind. Psalm 68:11 – The Lord gave the word: great was the company of those that published it. Habakkuk 2:14 – For the earth shall be filled with the knowledge of the glory of the LORD, as the waters cover the sea.
At our scheduled prayer times today, we'll pray mostly in tongues of the Spirit, and pray specially for the work of churches and ministries around the world. Pray that they fulfill their God given assignments, remain fervent and passionate about their work and calling, richly supplied with all they require; focused, fearless, bold and inspired for ever increasing impact of the gospel.
Declare every opposition against them ineffective; that through their work, the kingdom of God expands exceedingly, and established in the hearts of men, that the name of our Blessed Lord be glorified. Amen.
kindly click on this link to participate in the prayer: http://pastorchrislive.org/prayathon/livetv.php
Please follow and like us: