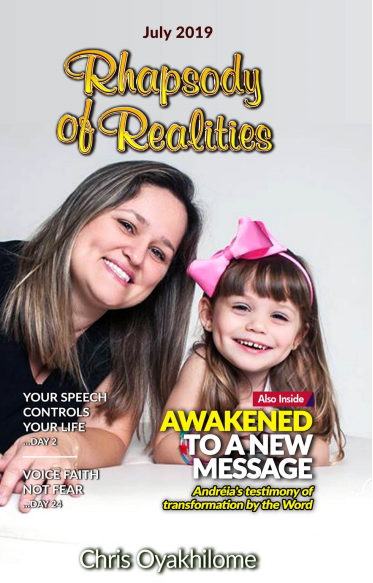 Three Important Questions
Jesus saith unto him, I am the way, the truth, and the life: no man cometh unto the Father, but by me (John 14:6). People ask three important questions. Sometimes, they ask audibly or in their hearts.
The first of these questions is about eternal life; we see this in Luke 18:18, where a certain ruler asked Jesus, "…Good Master, what shall I do to inherit eternal life?" The ruler obviously knew something about eternal life; he was a Jew, and he heard Jesus preach about it and wanted to know more about it.
The second question is found in John 18:38. Jesus, at this time, had been arrested and brought before Pilate, upon being charged with blasphemy. The Bible says, "Pilate saith unto him, What is truth?…" What a question! Pilate asked Jesus that question because of what Jesus said to him in the preceding verse. Let's read: "Pilate therefore said unto him, Art thou a King then? Jesus answered, Thou sayest that I am a King. To this end was I born, and for this cause came I into the world, that I should testify to the truth. Every one that is of the truth heareth my voice" (John 18:37).
The third important question is found in John 14:5, and it was asked by one of His disciples, Thomas. He said, "…Lord, we know not whither thou goest; and how can we know the way?" It's like what many say today: "There're so many ways to God; how do we know which one is right? There're so many churches, how can we know the true ones?"
The Lord Jesus answered all of these three questions in John 14:6. He said, "…I am the way, the truth, and the life: no man cometh unto the Father, but by me." Notice the definite article, "THE"; He didn't say, "I'm a way, a truth, and a life." He used the definite article, meaning this is it! There's no other. He took away every opportunity for options. He could have said, "I'm one of the ways," but He didn't say that. He said, "I AM the way. I AM the truth. I AM the life." Glory to His Name forever!
If you understand this, it'll change your whole world; your life will be completely altered. The boldness you'd exude and the results of your life will be outstanding and astounding. Hallelujah!
PRAYER
Blessed Jesus, you're the Way, the Truth and the Life; besides you, there's no other. How glorious it is to know that I'm complete in you, lacking nothing and in need of nothing. You're my everything; and to you alone be all glory, honour and praise forevermore. Amen.
FURTHER STUDY:
Acts 4:12; John 11:25-26; John 14:6 AMPC
1 YEAR BIBLE READING PLAN: Acts 25:13-26:1 & Psalms 11-16
2 YEAR BIBLE READING PLAN: Luke 9:28-36 & Joshua 14
Please follow and like us: