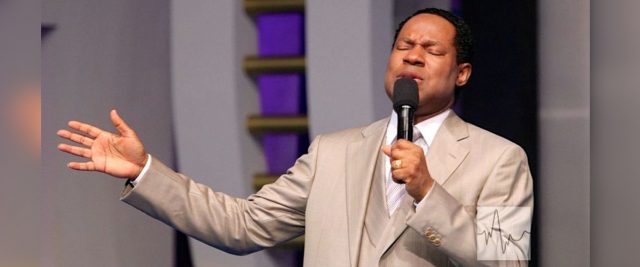 When you received eternal life, you passed from death to life; from time to timelessness; from age to agelessness. In Christ, we grow; we don't age. Extraordinary words, culled from today's Rhapsody. Study it and share with others too. Download the new Rhapsody app at http://rhapsodyofrealities.org
Jeremiah 30:19 says, "And out of them shall proceed thanksgiving and the voice of them that make merry: and I will multiply them, and they shall not be few; I will also glorify them, and they shall not be small".
See Also: Prayer with Pastor Chris
It's our month of Thanksgiving, and for 15min at 12noon and 10pm (Local/GMT), we'll pray fervently in tongues, with praise and thanksgiving to the Lord for the ministry of the Spirit in our lives. Thank Him lavishly for those things you desire today. Hallelujah!
Remember to attend the midweek service today in church, onsite or online, and give a special offering of thanks to the Lord. Our New 24 hr Web TV – 'Hello Loveworld' is live. Watch now at http://helloloveworld.tv or download the app at the Playstore. You'll be glad you did.
God bless you.
Please follow and like us: