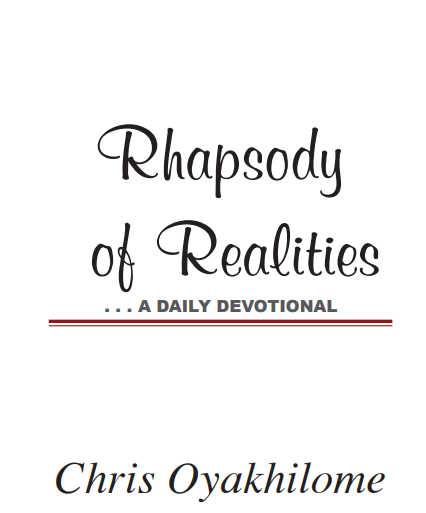 The Word Is Ever Sure
Heaven and earth shall pass away, but my words shall not pass away (Matthew 24:35).
God's Word is ever sure; surer than your experiences. Psalm 18:30 says, "As for God, his way is perfect: the word of the LORD is tried: he is a buckler to all those that trust in him." One of the things that you have to consciously practice is taking God at His Word; acting on His Word, no matter the circumstances or situation you find yourself in. His Word has integrity.
He said in Isaiah 55:11, "So shall my word be that goeth forth out of my mouth: it shall not return unto me void, but it shall accomplish that which I please, and it shall prosper in the thing whereto I sent it." Maybe it's a health crisis you're confronted with; the Word guarantees your divine health. There's no need to cry and beg God for healing; He already gave you something better than healing—His life in you. That's your right and assurance for a life of dominion over sickness, disease, and infirmities.
Have faith in God's Word. Accept that whatever He says is true, and then act accordingly. The entire Scriptures chronicle everything that's involved in Christ's redemptive work, the implication of all that He accomplished in your behalf, and the testament sealed in His death. Not only are these accounts authentic and trustworthy, they were delivered to us to live by.
Therefore, it makes no difference what you feel, hear, see or what your experience has been; the Bible says, "We have also a more sure word of prophecy; whereunto ye do well that ye take heed, as unto a light that shineth in a dark place, until the day dawn, and the day star arise in your hearts" (2 Peter 1:19). There's something more trustworthy than your experience; than the pain you may be going through; it's the Word of His grace. Hold on to God's Word. Things may not seem to be changing on the outside, but keep affirming the Word concerning that situation, until faith rises in you like a giant. Faith accepts and exalts the Word above the natural circumstances of life. This is why it's vital for you to regularly meditate on the Word and build your faith strong. When your faith is strong, it doesn't matter what you see, hear or feel—it doesn't matter how negative or impossible things may look in the natural—you'll always win.
PRAYER
Dear Father, I thank you for your Word that's ever sure. Even now, your Word prevails in me, producing fruits of the message therein. I win today, and every day, by the power of your Word. I live in your glory always, in Jesus' Name. Amen.
FURTHER STUDY:
Acts 20:32; Matthew 24:35 NIV; Psalm 119:89
1-YEAR BIBLE READING PLAN: Luke 2:21-52; Deuteronomy 13-15
2-YEAR BIBLE READING PLAN: Romans 1:1-12; Psalm 85-86
Please follow and like us: