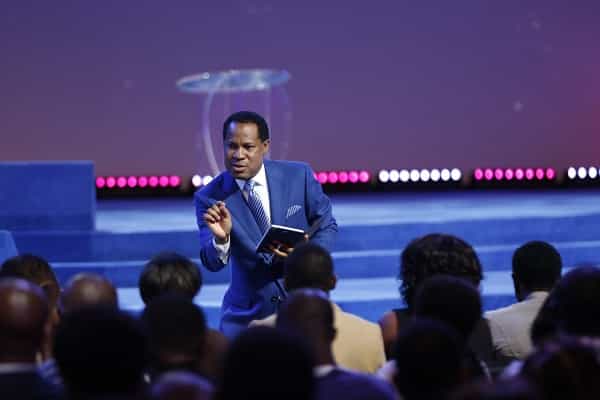 "For God has not given us a spirit of fear, but of power and of love and of a sound mind." 2 Timothy 1:7
In your life, you must learn to agree with God through His Word. In the opening Scripture, the Bible lets us know that God has not given us the Spirit of fear, but of love, power and of a sound mind. This lets us know that fear is an outside force. It's not consistent with our nature as Christians to be afraid of anything. Christians who manifest fear in their lives are manifesting something that is not of our Heavenly Kingdom.
So, whenever fear tries to attack you, tell yourself, "I refuse to fear." Refuse to yield to the reflexes of fear, for greater is He that's in you than He that's in the world (1 John 4:4). There's nothing in this world that can destroy you, as the greater One lives in you. There's no demon hatched out of hell that can harm you. Why? Jesus said nothing shall by any means hurt you (Luke 10:19). That means there's absolutely nothing that has been created with the ability to hurt you; be they men or demons; living or non-living things; you have overcome them all!
No wonder all through the Scriptures, we're admonished to have no fear. When you study the Bible carefully, you would discover that most times, the first thing angels would say whenever they appeared to someone with a message from God was "fear not." In your life, learn not to fear. Don't be afraid of terrorists, robbers, occultists or kidnappers; the Bible says no weapon formed against you shall prosper (Isaiah 54:17). That means you're untouchable! No evil shall befall you and no harm shall come near you! You're shielded from the misfortunes and mishaps of life. Therefore, walk tall and bold every day. Refuse to fear.
Please follow and like us: