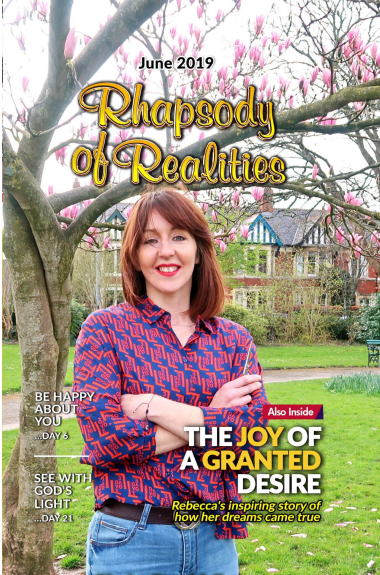 He Saves Through Words
…Send men to Joppa, and call for Simon, whose surname is Peter; Who shall tell thee words , whereby thou and all thy house shall be saved (Acts 11:13-14). In Acts 11, we read the very insightful account of the conversion of Cornelius and his household.
Cornelius was a Roman centurion who was devout and prayerful. He was God-fearing and regularly gave alms to the poor, yet he wasn't saved. But on a certain day, an angel appeared to him, instructing him to send for Peter who shall tell him words, whereby he and all his house shall be saved.
God saw the man's "goodness" and moral uprightness, yet those weren't enough to save him. The angel specifically said to him, "…Thy prayers and thine alms are come up for a memorial before God" (Acts 10:4). Yet, the man still needed to send for the Apostle Peter, who would lead him and his household to utter the words of salvation. This shows that God saves through words! But what words?
Romans 10:9 corroborates this principle. It says, "…if thou shalt confess with thy mouth the Lord Jesus, and shalt believe in thine heart that God hath raised him from the dead, thou shalt be saved." The word, "confess" is from the Greek "homologia," and it means, "speaking the same thing in consent"; in other words, you have to speak words that are in agreement with what God has said, in order for you to be saved. That's true confession and principle for salvation.
Salvation is all-encompassing. It refers to deliverance from sin and it's consequences, preservation, divine healing and health, protection, prosperity and all the good things that the death, burial, and resurrection of Jesus Christ obtained for you. To be saved, therefore, means to be severed and totally disconnected from all negative influences and circumstances of life; and there's more. The confession of His Lordship.
When you say, "Jesus is Lord over my life," besides the fact that you're immediately transferred from the domain of darkness into the kingdom of God's love-Son, you're also affirming that He's the Shepherd and Lord over your life, business, finances; therefore, you'll never lack or be poor! He's Lord over your body; therefore, you'll never be sick or diseased! You're also declaring that He's your refuge and your fortress, and for that reason, you dwell in safety. Blessed be God!
PRAYER
Dear Father, I thank you for your blessed Word that's fulfilled in my life. I make progress from glory to glory, in the direction of your perfect will for my life, because I live in your Word, and speak faith-filled words. I dwell in health, safety, and peace forever, in Jesus' Name. Amen
FURTHER STUDY:
Mark 11:23; Romans 10:9-10
1 YEAR BIBLE READING PLAN: Acts 9:1-31 & 2 Chronicles 35-36
2 YEAR BIBLE READING PLAN: Luke 2:33-40 & Deuteronomy 18
Please follow and like us: