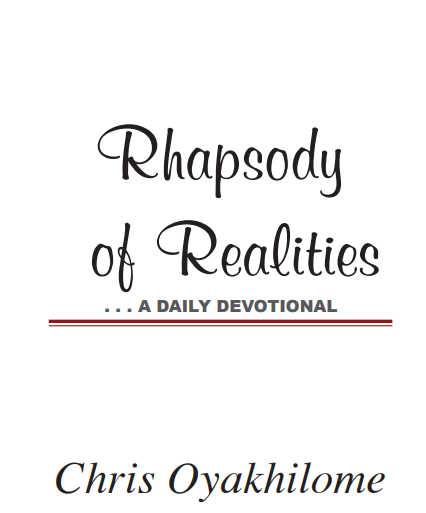 Heaven Is Not A Promise
We, however, are citizens of heaven, and we eagerly wait for our Saviour, the Lord Jesus Christ, to come from heaven (Philippians 3:20 GNB).
When we say every promise in the Word of God has already been fulfilled in us the new creation, there're those who ask, "What about heaven? Isn't that promised us?" Heaven isn't a promise, because we were born there: "But ye are come unto mount Sion, and unto the city of the living God, the heavenly Jerusalem, and to an innumerable company of angels, To the general assembly and church of the firstborn, which are written in heaven…" (Hebrews 12:22-23).
Also, read again our opening verse: it says, "We are citizens of heaven," not "We shall be citizens of heaven. You're a bonafide citizen of heaven NOW. Recall the words of Jesus in John 8:23; He said to the Jews, "I'm from above"; referring to His heavenly origin. Then concerning us, He said, "You're not of this world," even though we live in this world. That's because the Christian lives in two worlds contemporaneously.
Look at it this way: perhaps, you're a citizen of the United States, living in the United Kingdom. The fact that you're not living in the United States doesn't nullify your American citizenship, neither does it make your American citizenship a promise. Therefore, that you're in the earth doesn't preclude you from enjoying all the blessings, rights and privileges of your heavenly citizenship.
According to the Bible, heaven is our home; it belongs to us now. We were born there, and live there NOW! Psalm 87:4-5 talks about it. It says, "I will make mention of Rahab and Babylon to them that know me: behold Philistia, and Tyre, with Ethiopia; this man was born there. And of Zion it shall be said, This and that man was born in her: and the highest himself shall establish her." When you study the context, you'd observe that he's referring to the new creation who is born in Zion, which is the heavenly Jerusalem in Hebrews 12:22.
In the new birth, we were translated into the Kingdom of God's Love Son (Colossians 1:13). This isn't a promise; it's already done. This is a heavenly kingdom and operates from heaven. Hallelujah!
CONFESSION
Like the Lord Jesus, I'm not of this world; I'm born from heaven and live the life of heaven now in the earth! I'm conscious of my heavenly blessings, rights, and privileges and I enjoy them to the full. Hallelujah!
FURTHER STUDY:
John 17:15-16; 1 Corinthians 15:48-49 AMPC
1-YEAR BIBLE READING PLAN: Luke 6:17-49; Deuteronomy 31-32
2-YEAR BIBLE READING PLAN: Romans 3:13-19; Psalm 95-96
Please follow and like us: