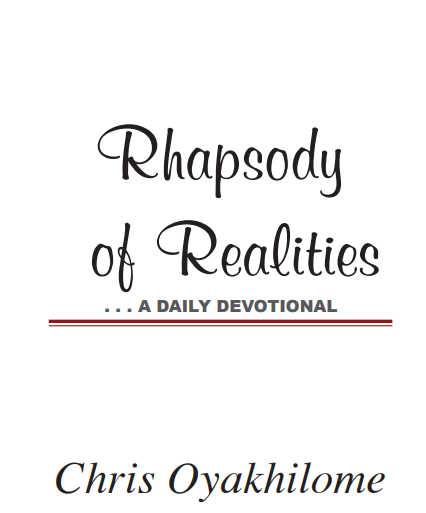 JUSTIFIED FREELY BY HIS GRACE
Being justified freely by his grace through the redemption that is in Christ Jesus (Romans 3:24).
In John 15:25, Jesus said, "But this cometh to pass, that the word might be fulfilled that is written in their law, They hated me without a cause. " The expression, "without a cause" is "dōrean" (Greek), meaning freely, needlessly, for nothing, or in vain. In other words, Jesus did nothing wrong to warrant their hatred. Even though His expression of love towards them was unparralled, they hated Him still.

But then, as indicated in our opening scripture, God, in His infinite love, decided to respond in line with His own character by justifying man freely by His grace. The word, "freely" is the same Greek word, "dōrean." He's letting us know that just as Jesus didn't do anything to deserve the world's hatred, you didn't have to do anything to be justified by God.

To be justified is to be declared not guilty; it's to be acquitted, declared righteous. Hallelujah! And it happened without you having to do anything to qualify for it; it was without a cause, but by the faith
of Jesus Christ: "Therefore being justified by faith…" (Romans 5:1).

It's not about your works or self-righteous acts. The Bible says,
"For by grace are ye saved through faith; and that not of yourselves: it is the gift of God: Not of works, lest any man should boast" (Ephesians 2:8-9). Oh, how glorious to know that all that's necessary is to submit to God's righteousness! Now, you can reign in life: "For if by one man's offence death reigned by one; much more they which receive abundance of grace and of the gift of righteousness shall reign in life by one, Jesus Christ)"
(Romans 5:17). Blessed be God!

CONFESSION

I've been justified freely by His grace! And not only am I justified to walk before God, I'm a new creation! I have no sense of defeat or consciousness of poverty, sickness, disease, sin, and anything associated with the devil. Christ is my righteousness, my sanctification, my redemption. Glory to God!

FURTHER STUDY:
Romans 3:24-28; Romans 11:6

1 YEAR BIBLE READING PLAN: 1 Peter 5 & Ezekiel 35-36

2 YEAR BIBLE READING PLAN: Revelation 2:1-12 & Hosea 5-6
Please follow and like us: