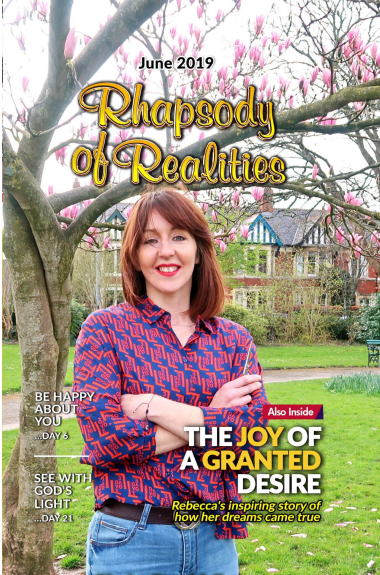 Born Into The Kingdom Of Light
But ye are a chosen generation, a royal priesthood, an holy nation, a peculiar people; that ye should shew forth the praises of him who hath called you out of darkness into his marvellous light (1 Peter 2:9). Jesus said, "…Except a man be born again, he cannot see the kingdom of God" (John 3:3). The Kingdom of God is the kingdom of light; it's the kingdom of life.
And until a man is born again, he's not a part of the life or light of the Kingdom; he abides in darkness.
This is the reason Jesus said in John 3:7, "…Ye must be born again." The one who isn't born again is in Satan's domain and can't see God's Kingdom. He can't even understand it, for He's not in fellowship with God.
It doesn't matter that two people are identical twins; if one is born again and the other isn't, one is in the kingdom of light, and the other one is in the kingdom of darkness. For anyone to come into the light of God, have His life and nature, and become one with Him, he must be born again.
Being born again, Colossians 1:13 says God has "…delivered us from the power of darkness, and hath translated us into the kingdom of his dear Son. " From the time that Adam sinned against God in the Garden of Eden, darkness came into this world, and man became alienated from the life of God; completely cut off from the light of God. But the moment you proclaimed Jesus Christ as Lord of your life, you received eternal life and woke up in the kingdom of light, in oneness with God!
Our theme verse shows your present location: God's marvellous light. Now you walk in the light, as He is in the light. His light has become your light, just as the psalmist prophesied: "For with thee is the fountain of life: in thy light shall we see light " (Psalm 36:9). Hallelujah!
Being born into God's Kingdom means you've been brought out of sin, sickness, disease, depression, poverty, frustrations and everything associated with Satan and darkness, into God's eternal glory—where you reign in life by grace, through righteousness. No darkness at all. Glory to God!
CONFESSION
I'm a new creation in Christ Jesus, born with the nature of God in my spirit. I've been born into the Kingdom of light; therefore, I shine and reign gloriously in life, by grace, through righteousness. My journey in life is one of glory, triumph, success, prosperity, and blessed assurance. Hallelujah!
FURTHER STUDY:
Colossians 1:12-13; 1 Peter 2:9 AMPC
1 YEAR BIBLE READING PLAN: Acts 13:1-12 & Nehemiah 7-8
2 YEAR BIBLE READING PLAN: Luke 4:33-44 & Deuteronomy 25
Please follow and like us: