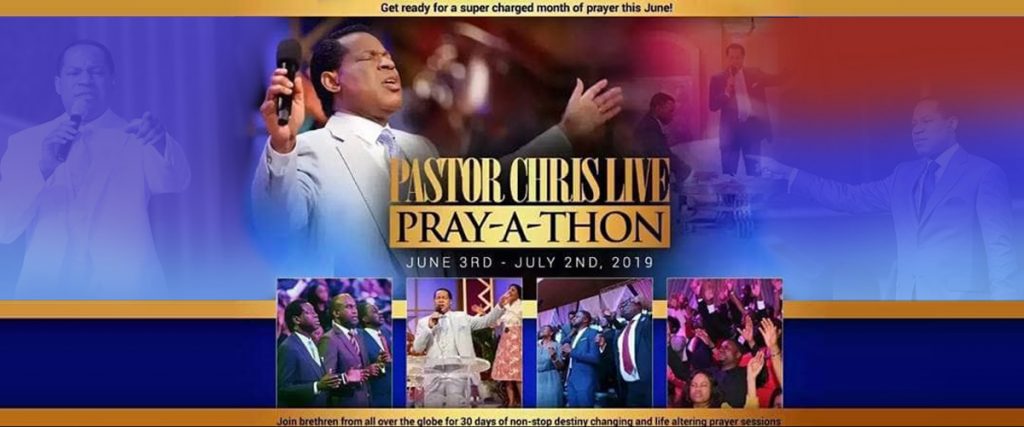 PRAY FOR THE NATION WHERE YOU LIVE OR WORK 
The Pastor Chris Live Pray-A-Thon continues, and we are most excited about what the Lord is doing all around the world in answer to our prayers. Glory to God forevermore!  
Luke 3:14 says, "And the soldiers likewise demanded of him, saying, And what shall we do? And he said unto them, Do violence to no man, neither accuse any falsely; and be content with your wages."   Daniel 2:21-22: Daniel answered and said, Blessed be the name of God for ever and ever: for wisdom and might are his: And he changeth the times and the seasons: he removeth kings, and setteth up kings: he giveth wisdom unto the wise, and knowledge to them that know understanding: He revealeth the deep and secret things: he knoweth what is in the darkness, and the light dwelleth with him.  
Deuteronomy 16:19( NIV): Do not pervert justice or show partiality. Do not accept a bribe, for a bribe blinds the eyes of the wise and twists the words of the innocent.   
At our scheduled prayer times, pray mostly in tongues of the Spirit, bearing up the nation where you live and work, and its economy. Pray for its prosperity and peace.  
Pray for the various security agencies and the judiciary in your nation; that they are not used as instruments of coercion and intimidation, but to foster righteousness; and all these for the furtherance of our gospel. Amen. God bless you.
Please follow and like us: