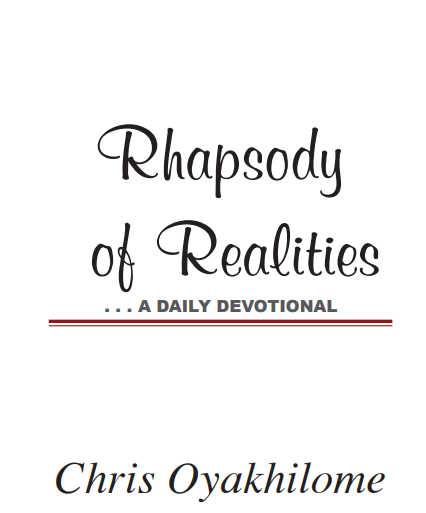 He's Your Everlasting Father
For unto us a child is born, unto us a son is given: and the government shall be upon his shoulder: and his name shall be called Wonderful, Counsellor, The mighty God, The everlasting Father, The Prince of Peace (Isaiah 9:6). The expression, "The everlasting Father" is often interpreted by many to mean "Father of eternity"; but that's not what it means.
Let's review it in a way that's easy to understand: imagine a young man whose father was a strong, powerful man. The young man depended much on him. Then his father died.
Now, following the vacuum and subsequent difficulties his father's demise created, he laments, "If my dad were here, I know things would have been different; perhaps I won't be going through all these. I know he'd have helped me, and counselled me; he'd have been there for me!"
Now, here's what that young man needs to know: His father may be dead, but there's One who's always there; He's your everlasting Father! You're not going to miss Him, ever, because He's alive and always with, and in, you by the Holy Spirit. His Name is Jesus!
You may say, "Life has been so difficult for me since I lost both parents and became an orphan"; don't despair. Read the words of Jesus; He said, "I will not leave you as orphans [comfortless, desolate, bereaved, forlorn, helpless]…" (John 14:18 AMPC). You're not fatherless; the Holy Spirit is the Father in you, and He's your helper. He's everything, and all the help you need in life.
Jesus said, "…the Father that dwelleth in me, he doeth the works" (John 14:10). Like Jesus, you go everywhere with your Heavenly Father; He lives in you. This should be your consciousness always. You're not alone; you're in the Father, and the Father—your everlasting Father—is in you. Praise God!
PRAYER
Dear Heavenly Father, I thank you for the assurance I have that you're forever with me, and in me. I walk in the light and blessings of your indwelling and abiding presence, knowing that I'm mightily helped of you in all things, and energised for success, in Jesus' Name. Amen.
FURTHER STUDY:
Genesis 28:15; Hebrews 13:5; Matthew 28:20
1 YEAR BIBLE READING PLAN: Hebrews 7 Jeremiah 50-51
2 YEAR BIBLE READING PLAN: John 10:22-32 1 Chronicles 7
Please follow and like us: