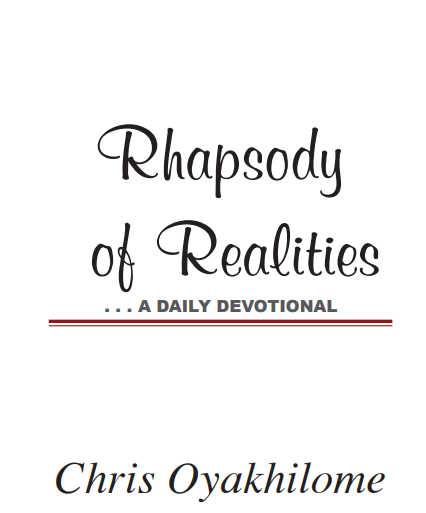 It Matters How You Think
And he said unto them, Why are ye troubled? and why do thoughts arise in your hearts? (Luke 24:38). Many hardly take the time to review their own thinking process; how their minds work.
A mind that's not renewed with the Word will often come up with some of the weirdest thoughts. Such minds are filled with negativism.
For example, there're people who always think that when a law or new policy is introduced, it's to their disadvantage; they see themselves as victims all the time. Therefore, they carry the burden of mistrusting everybody, because that's the way their minds work.
Even in Church, you could find a member who stops attending services because he thinks the Pastor's sermon is usually about him. Meanwhile, someone else who heard the same sermons says, "I came to church and that day, the sermon was just about me. I mean I identified with everything the Pastor said, and have made up my mind to make improvements."
Notice that one decided to stay in church and grow, while the other decided to leave the same church. It's about their way of thinking. Your thoughts can keep you perpetually in the road of success or keep you in failure. It's the reason we're to keep renewing our minds with the Word of God (Romans 12:2).
Until you change your way of thinking, your life and circumstances won't change. You've got to choose the character of your thoughts. Take charge of your thoughts. God gave us the ability to monitor our thoughts; to accept or reject the wrong thoughts. So, always, be sure that your thoughts are wholesome: "Finally, brothers, whatever is true, whatever is honorable, whatever is just, whatever is pure, whatever is lovely, whatever is commendable, if there is any excellence, if there is anything worthy of praise, think about these things" (Philippians 4:8 ESV).
CONFESSION
Great ideas, pictures of success, possibilities and victories continuously brew in my mind. I take charge of my thoughts and refuse negative thinking, for the Holy Spirit causes me to have wholesome thoughts, say the right words and act the right way. Blessed be God!
FURTHER STUDY:
Proverbs 23:7; Luke 6:45; Philippians 4:8 AMPC
1 YEAR BIBLE READING PLAN: Hebrews 8 Jeremiah 52
2 YEAR BIBLE READING PLAN: John 10:33-42 1 Chronicles 8
Please follow and like us: