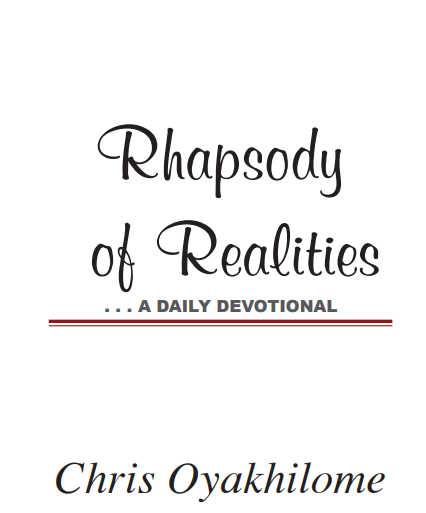 Fulfilling Your Call
And say to Archippus, Take heed to the ministry which thou hast received in the Lord, that thou fulfil it (Colossians 4:17). Every Christian is called of God and has a divine destiny to fulfill. This doesn't mean we're all called into the five-fold ministry offices of Apostles, Prophets, Evangelists, Pastors, and Teachers, but each of us is called to fulfill a ministry in the Gospel.
Jesus said in Mark 16:15, "…Go ye into all the world, and preach the gospel to every creature." Your union with Christ and partnership with Him in the Gospel is the greatest thing on the face of the earth; far greater than anything money can acquire.
That's why it's important that you know Him truly, and serve Him with your spirit. Pleasing Him, and fulfilling His destiny for your life should be your life's pursuit. It's like what we read about Moses; the Bible says he esteemed "…the reproach of Christ greater riches than the treasures in Egypt: for he had respect unto the recompence of the reward" (Hebrews 11:26).
Moses didn't live in Jesus' day, but he had a revelation of his divine call. Through him, God delivered (saved) the children of Israel from Egypt. The Lord is counting on you; He's committed His glorious Gospel to your trust. He's called you into the ministry of reconciliation. 2 Corinthians 5:18-19 says, "… and hath given to us the ministry of reconciliation; To wit, that God was in Christ, reconciling the world unto himself, not imputing their trespasses unto them; and hath committed unto us the word of reconciliation."
Esteem His call to win souls and live for Him, irrespective of circumstances, more than the treasures of this world, and fulfill it!
CONFESSION
I live for the cause of the Gospel; my heart beats with passion to reach and win more souls into the Kingdom. The zeal for the Gospel and the expansion of God's Kingdom has consumed me; and by the power of God's Spirit, I'm fulfilling this call gloriously, changing people's lives with the Gospel, in Jesus' Name. Amen.
FURTHER STUDY:
1 Corinthians 15:58 AMPC; Hebrews 11:24-26
1 YEAR BIBLE READING PLAN: 1 Thessalonians 5:1-28 Isaiah 61-63
2 YEAR BIBLE READING PLAN: John 6:1-14 1 Kings 22
Please follow and like us: