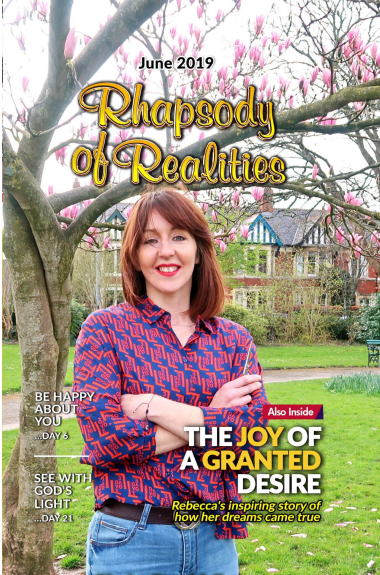 Spend Time In The Word
Let the word of Christ dwell in you richly in all wisdom; teaching and admonishing one another in psalms and hymns and spiritual songs, singing with grace in your hearts to the Lord (Colossians 3:16). For the Christian, spending quality time to study and meditate on the Word, isn't an option.
God's Word contains the wisdom and ideas you require for greater success and increased productivity in life. That's where you receive insight into the realities of life, and mysteries of the Kingdom.
For example, God told Moses and the children of Israel to walk through the Red Sea on dry ground, and they did. We read about that in the Word and see the wisdom and power of God. There was a secret, a mystery about water that man didn't know, but God knew. In studying the Word, such secrets are unveiled; we see the possibilities of God and our vast and limitless potentials in Him.
As you study the Scriptures and see the miracles of God, they're indications that the power to make such things happen resides within us today. He gave us the Holy Spirit, not only to show us these mysteries of the Kingdom, and secrets to the miraculous, but also so we could work miracles through Him. But the key is knowing Him; consistent study of the Word of God, and fellowship with the Holy Spirit.
You must spend time with the Word. Ephesians 1:17 says, "That the God of our Lord Jesus Christ, the Father of glory, may give unto you the spirit of wisdom and revelation in the knowledge of him." Why is it the knowledge of God? It's because everything in life is in Him. He's the full embodiment of all knowledge and wisdom. The more you know Him, the more you know about life.
The way to know Him is revealed in Ephesians 1:18: "The eyes of your understanding being enlightened; that ye may know…." When your heart is flooded with light, meaning an abundance of the Word of God in your spirit, then the seventeenth verse becomes a reality. You start functioning with such extraordinary amplitude of mind and comprehension.
PRAYER
Dear heavenly Father, I thank you, for the eyes of my understanding have been enlightened by your Word. Therefore, I have insight into mysteries and secrets; nothing that I can't know. Christ is my wisdom, and the Word of God informs me daily, as I give it attention, in Jesus' Name. Amen.
FURTHER STUDY:
Joshua 1:8; John 5:39; 2 Timothy 3:14-17
1 YEAR BIBLE READING PLAN: Acts 7:54-8:1-8 & 2 Chronicles 31-32
2 YEAR BIBLE READING PLAN: Luke 2:8-20 & Deuteronomy 16
Please follow and like us: