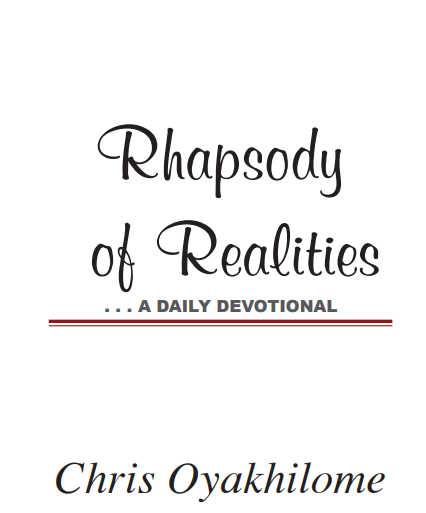 TRAVAILING IN PRAYER
My little children, of whom I travail in birth again until Christ be formed
in you (Galatians 4:19)
In the 3rd chapter of Paul's epistle to the Galatian Christians, he calls out their outright repudiation of the message of faith. They had left the simple message of grace in Christ to keeping the Law of Moses in order to be justified. Having learnt that they had accepted the teachings of false teachers, Paul chided them, "O foolish Galatians, who hath bewitched you, that ye should not obey the truth…" (Galatians 3:1).

There're some like that in the church today; they started well but went on listening to wrong doctrines and were misled. They became argumentative, confrontational, disorderly, rude and unruly in the
house of God, and some even stopped fellowship with the church altogether.

When you have a brother or sister in the Lord or a whole family disobeying the truth of God's Word, obstinate, and walking contrary to the instructions of the Spirit, it's because the spirit of foolishness has taken over their minds; thus, it's time to travail in birth again until Christ is formed in them, as Paul the Apostle did.

Why did Paul have to travail in birth again for the Galatians? He travailed in birth previously, by which they came to Christ. He determined to do so again now that they were falling away from the truth. This travail in birth is intercessory prayers that leads to salvation and deliverance of one who's lost or fallen out of the way.

That's what you do for such people; you pray again and again, in intercession and fasting—that the Christ-life gains the ascendancy in them, and they be fully yielded to, and established in God's truth and
righteousness.

The words "…travail in birth again until Christ be formed in you" show that the life of Christ wasn't being manifested in them; they had become worldly, living on the wrong information that was destroying
their faith. So, learn to pray fervently in the spirit for new converts and new members in the churches of Christ around the world. Pray that they'll increase in the knowledge and revelation of Christ, and be established in the faith through the ministry of the Word and the
Holy Spirit, fulfilling their purpose and leading others to Christ.

Also, pray for those who may be facing difficult times and persecutions, or wavering in their faith, that they be strengthened with might by His Spirit in the inner man, rooted and grounded in love, pleasing Him
in all things, in Jesus' Name. Amen.

PRAYER
Dear Father, I thank you for the blessing and privilege of prayer, and the opportunity to travail in birth until Christ is formed in the hearts of new converts and those who might have strayed from the Faith. Even
now, I pray for your children, that your wisdom will guide their hearts and rule their minds to produce works of righteousness for the Kingdom, and that they're rooted and grounded in love, pleasing you
in all things, in Jesus' Name. Amen.
FURTHER STUDY:
Ephesians 3:14-17; Colossians 1:9-11
1-YEAR BIBLE READING PLAN: 2 Timothy 2:1-26 & Jeremiah 19-22

2-YEAR BIBLE READING PLAN: John 7:45-53 & 2 Kings 15-16
Please follow and like us: