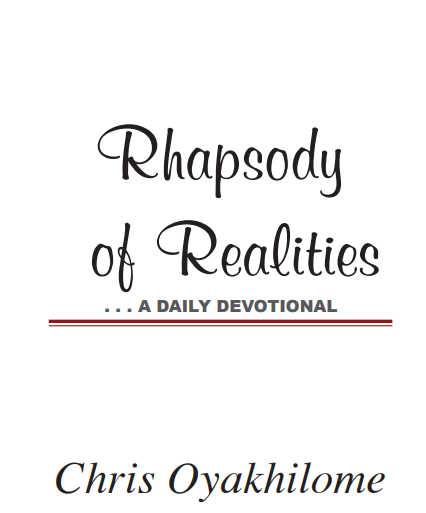 With Him You Can Do All Things
Then he answered and spake unto me, saying, This is the word of the LORD unto Zerubbabel, saying, Not by might, nor by power, but by my spirit, saith the LORD of hosts (Zechariah 4:6)
True success in life is primarily dependent on your relationship with the Holy Spirit.
He's the most important factor for your success. The Bible says, "…it is not of him that willeth, nor of him that runneth, but of God that sheweth mercy"(Romans 9:16). In John 15:5, Jesus said, "I am the vine, ye are the branches: He that abideth in me, and I in him, the same bringeth forth much fruit: for without me ye can do nothing."
The man who's in fellowship with the Spirit, who's yielded to Him for guidance and inspiration, is described for us in Psalm 1:3: "And he shall be like a tree planted by the rivers of water, that bringeth forth his fruit in his season; his leaf also shall not wither, and whatsoever he doeth shall prosper." How inspiring!
Become more conscious of the Holy Spirit's indwelling presence and glory in your life. Make your times of fellowship with Him the most important moments of your life.
One moment of fellowship with the Holy Spirit can give a lifetime advantage and boost in your journey of success that nothing else can create for you. He's your guarantee of a life of rest and peace. He's the one who glorifies your life and brings you into favours, promotions and blessings untold. He's all you need, for with Him, you can do all things and be all that God created you to be. Hallelujah!
PRAYER 
Righteous and gracious heavenly Father, I thank you for the glory of your presence in my life; the blessing of having the Holy Spirit in my life, who causes me to walk in wisdom and in your perfect will at all times. I'm effective in the ministry of the Gospel, impacting my world with your righteousness, in Jesus' Name. Amen.
FURTHER STUDY:
Acts 1:8, Philippians 4:13, 2 Corinthians 3:5
1 YEAR BIBLE READING PLAN: 2 Corinthians 1-2:1-4, Proverbs 12-13
2 YEAR BIBLE READING PLAN: Luke 20:27-38,1 Samuel 22.
Please follow and like us: