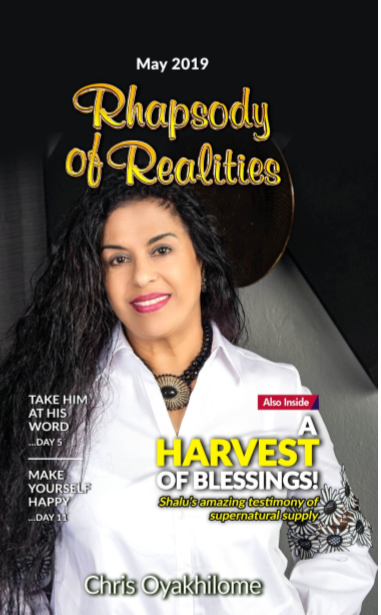 You're A Heavenly Being
Therefore as we have borne the image of the earthly, let us bear also the image of the heavenly (1 Corinthians 15:49 DRB). The Christian is a heavenly being; the Word of God shows us that.
Our opening verse is a charge for you to walk as the heavenly being that you are—not when you get to heaven, but here and now—in the earth. Notice the juxtaposition in Apostle Paul's argument: we've borne the image of the earthy, which is now passed away because we're now new creatures in Christ. Therefore, let us now live as heavenly beings, as icons of Christ, associates of the God-kind.
You're not an earthling; you're heavenly. Become conscious of this every day; make it obvious in your communication and manner of life. Every so often, you declare, "I'm a heavenly being." That's the Gospel of Jesus Christ; He came to make you heavenly. He came to give you a heavenly life to live, not when you get to heaven but here on the earth. This is important because if you don't have a heavenly life here on the earth, you'll never go to heaven.
Heaven is for heavenly beings; those who have a heavenly life in the earth. No one can go to heaven without a heavenly life. There're only two legal ways someone can be granted entry to a country; any country. It's either you're a citizen of that country, bearing the passport of that country, or you've issued a visa into the country. You must possess either or both before you're granted entry.
Now, this is true for virtually every country, and heaven is a country. Philippians 3:20 NIV tells us that we're citizens of heaven. No man will go to heaven who's not "qualified" to be in heaven. And the way to qualify is being born again; having the life of Christ, the life of heaven in you here in the earth. Then, when He comes, because you're already a citizen of heaven because you already belong to Him, you'll go with Him at the rapture. Hallelujah!
Be glad that you're born again, and therefore a citizen of the Kingdom. Remind yourself continually that you're not of this world. You're heavenly; born from above with the life and nature of God in you.
PRAYER
Dear Father, I thank you for my glorious association as a fellow citizen with the saints, and a vital member of the household of God. I'm not of this world, neither am I subject to the depravities and corrupting influences of this present world. As an icon of Christ, and a comrade of the God-kind, I live far above all earthly and mundane influences, in Jesus' Name. Amen.
FURTHER STUDY:
Philippians 3:20 NIV; Hebrews 12:22; 1 Corinthians 15:47-49
1 YEAR BIBLE READING PLAN: John 3:22-36 & 2 Samuel 23-24
2 YEAR BIBLE READING PLAN: Mark 8:22-33 & Numbers 10
Please follow and like us: