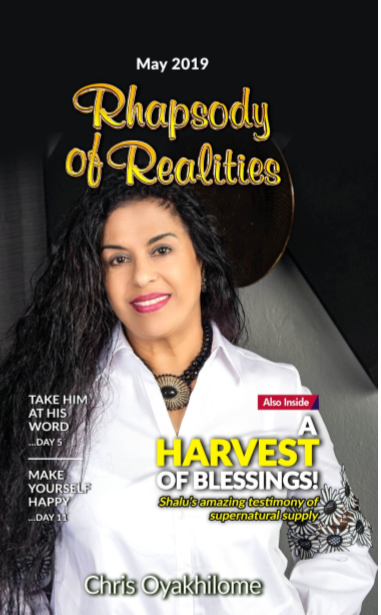 We Live In The Spirit
If we live in the Spirit, let us also walk in the Spirit (Galatians 5:25). As Christians, we don't go in and out of the Spirit; we live in the Spirit.
There're two expressions for being in the Spirit: one is to be in a trance or in a vision. In that sense, your physical senses are more or less suspended, and that's a temporal experience.
The other and more important expression of being in the Spirit is being born into the Spirit. This is when you become aware and alive to the spirit-realm through the Word and the Holy Ghost and live in that consciousness even though you're in this world and your physical senses are conscious of your natural environment. Howbeit, you're living with the mindset and consciousness of the heavenly being that you are. You see the same things with other people, but you have a different interpretation and a different understanding.
Our theme scripture admonishes that if we live in the Spirit, we should also walk in the Spirit. In other words, since you're born into the realm of the Spirit since you live in the Spirit, act accordingly. Act with the consciousness that you're in the Spirit and let that consciousness dictate your physical condition.
For example, when the children of Israel left Egypt, the Bible tells us that they carried their own atmosphere with them: "And the LORD went before them by day in a pillar of a cloud, to lead them the way; and by night in a pillar of fire, to give them light; to go by day and night" (Exodus 13:21). They had the pillar of cloud by day and the pillar of fire by night. The biting cold at night and scorching heat by day didn't affect them because they were in the Holy Ghost atmosphere.
Today, we live in the same Holy Ghost atmosphere, in Christ. The Holy Ghost lives in you, and you carry Him everywhere. Therefore, you have His atmosphere, which makes you different. That's why you can come into a place, where everybody is sad and depressed, and things change; because you came in with the atmosphere of joy. People are under the spell of darkness and failure, and you come in there with brightness and victory because you're the light of the world. Hallelujah!
Dominate your environment with the atmosphere of the Spirit. Walk in the Spirit, for that's the realm from which, and into which, you're born of God.
PRAYER
Thank you precious Holy Spirit for being my peculiar atmosphere and advantage in life; you've made my life very different and beautiful. I rule and dominate my world with the atmosphere of joy, peace, success, and victory, in Jesus' Name. Amen.
FURTHER STUDY:
Acts 1:8; Romans 8:9; Galatians 5:16
1 YEAR BIBLE READING PLAN: John 7:1-24 & 1 Kings 15-17
2 YEAR BIBLE READING PLAN: Mark 10:23-31 & Numbers 18
Please follow and like us: