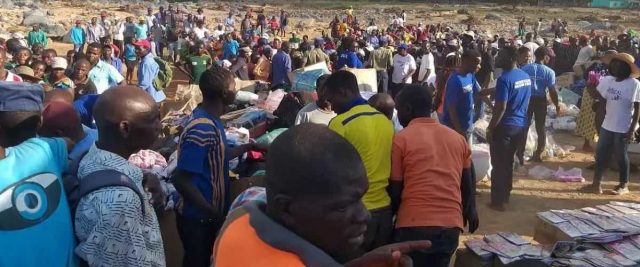 HOPE RELIEF MISSION ZIMBABWE
In mid-march, Mozambique, Malawi and Zimbabwe were hit by what may be the worst ever disaster to strike the southern hemisphere, according to the UN. Vast regions were flooded, destroying infrastructure and claiming hundreds, perhaps thousands, of lives. Millions of people were affected making the need for food, water, sanitation and shelter urgent.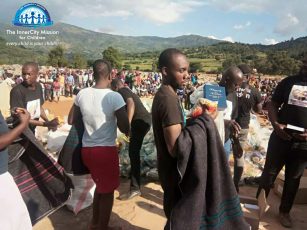 In Zimbabwe, it was reported that Tropical Cyclone Idai affected people in nine districts mainly the Chimanimani district in the eastern highland part of the country. 1000 persons reportedly, lost their lives with some 300 still missing and thousands of vulnerable people displaced including women and children who are at risk and in need of relief and recovery support. The people of chimanimani district recounted how after the flood settled, very large stones appeared on their land and nobody could tell how they got there indicating the intensity of the flood.
The InnerCity Mission and other member agencies of the Chris Oyakhilome Foundation organized the first of scheduled HOPE RELIEF MISSION to the countries affected starting with the Chimanimani district. There was a major distribution of relief materials like food, clothing, blankets, water, hygiene kits, medical aid and more.  Everyone got something….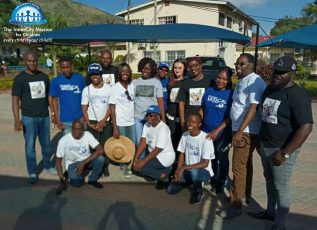 A beneficiary testified that "Since the disaster, there hasn't been any organization that has gathered so many people and with so much relief materials that every person got something. Before the hope relief mission, only those who were connected were the ones getting the aid and that only the Chris Oyakhilome Foundation International had managed to make sure that even the less privileged and much deserving people, were finally recognized and reached in this distribution".
The word of God ministered to everyone and many responded to the call of salvation, they were also given the Rhapsody of Realities Bible to aid them in their walk of faith. Indeed, the hope relief mission was a successful intervention and we are gearing up to carry out such relief mission in the other two countries affected by cyclone idai.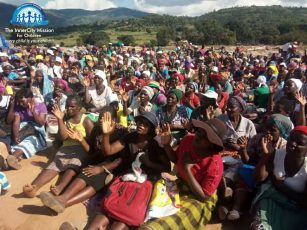 The hope relief mission is an initiative that delivers relief succor to displaced persons living in IDP camps, refugee camps and host communities around the world who have been affected by natural or man-made disasters.
You can be a part of these Missions, by adopting an IDP camp to provide life-saving support to families forced to flee their homes here; or send an email to [email protected]
Also, you can sign up as a volunteer here; to be the hands and feet of the InnerCity Mission in communities and nations where we carry out our work.

Please follow and like us: