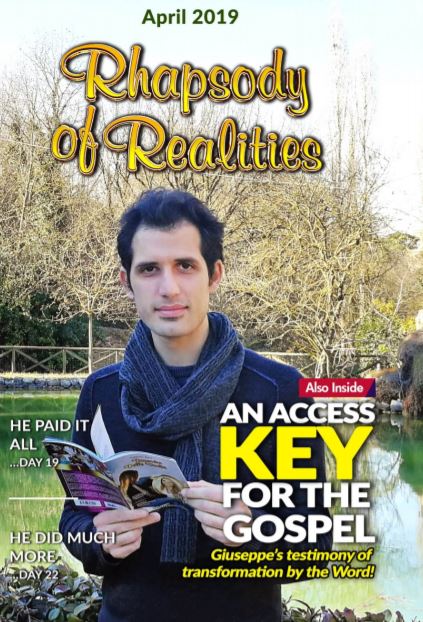 His Word In Your Spirit
Let the word of Christ dwell in you richly in all wisdom; teaching and admonishing one another in psalms and hymns and spiritual songs, singing with grace in your hearts to the Lord (Colossians 3:16).
In Colossians 1:9, Paul, by the Spirit, prays, "For this cause we also, since the day we heard it, do not cease to pray for you…
…and to desire that ye might be filled with the knowledge of his will in all wisdom and spiritual understanding." The word, "understanding" is translated from the Greek "Sunesis"; it's an interpretation; a way of thinking; a mentality. The Apostle Paul, in that verse, was dealing with a certain kind of understanding—a revelatory understanding—which the Word of God gives us.
This is why you need to stay in God's Word, studying with understanding. Read our opening verse again: it says, "Let the word of Christ dwell in you richly…." This will make you spiritually sagacious, insightful, and wise.
Another beautiful part of this is that God isn't just raising us for this world. All that He's doing in us—His programming in us through the Word is for the ages to come. So, if you don't have the Word in you, with the Holy Spirit granting you spiritual understanding, insight into the realities of the Kingdom while you're still in the earth, how are you going to function in the world to come?
Therefore, it's important that you study the Scriptures with excitement; have a wild and voracious appetite for the Word. Be all out for the Word, because God's Word is everything. With the Word in you, it doesn't matter what you desire in this world, you can get it! With the Word of God in your spirit, and coming forth from your mouth, you can serve the Lord faithfully and bring Him glory now, and in the ages to come.
CONFESSION
I walk in righteousness and dominion, and I have insight into mysteries and secrets of God's Kingdom. I live above the world and its failing systems; I live in Christ and His world order. Hallelujah!
FURTHER STUDY:
Acts 20:32; Ephesians 1:17-18
1 YEAR BIBLE READING PLAN: Luke 16 & 1 Samuel 1-2
2 YEAR BIBLE READING PLAN: Mark 3:1-7 & Leviticus 17
Please follow and like us: