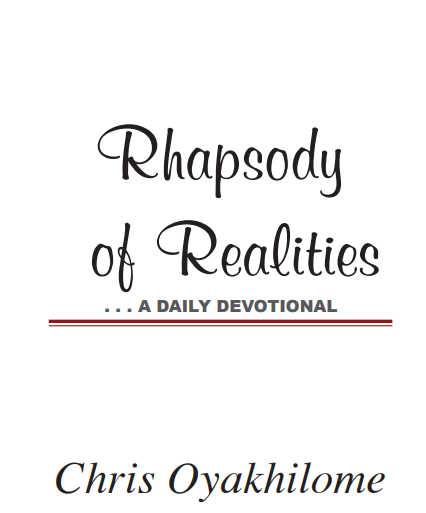 A Sacred Trust
According to the glorious gospel of the blessed God, which was committed to my trust (1 Timothy 1:11).
The Apostle Paul took personal responsibility for the Gospel. His words in our theme verse show, that to him, the Gospel was a sacred trust. In 1 Corinthians 9:16, he said, "…necessity is laid upon me; yea, woe is unto me, if I preach not the gospel!" Again, in 1 Timothy 1:12, he declared, "…I thank Christ Jesus our Lord, who hath enabled me, for that he counted me faithful, putting me into the ministry."
Your conviction about the Gospel must be absolute. Think about it: the salvation of lost souls is God's number one passion; it's all that heaven stands for. Yet, God committed such a great commission and responsibility to you and me. This is something to be hallowed; too sacrosanct to take likely.
In Mark 16:15, Jesus said, "…Go ye into all the world, and preach the gospel to every creature"; this is the Great Commission. The question is, "Can God trust you to fulfill it?" Are you about His business, or you're still busy pursuing your own dreams? Let the Gospel, and its spread around the world, mean more to you than anything else in this world. Be committed to it, irrespective of the oppositions you might face.
Take a cue from Paul; even when the Holy Spirit expressly testified that he'd suffer severe afflictions and be imprisoned if he went to preach in Jerusalem (Acts 20:22-23), he was undaunted. His response was: "… none of these things move me, neither count I my life dear unto myself, so that I might finish my course with joy, and the ministry, which I have received of the Lord Jesus, to testify the gospel of the grace of God" ( Acts 20:24). Talk about burning your bridges? That's it!
Be an activist for the Gospel. None of the adversities you face can defeat you if you stand your ground and refuse to quit. Remember that God counted you faithful and committed the Gospel to your trust; He believes in you. So, be an effective witness of the Lord Jesus Christ, and do it passionately with joy. Hallelujah!
PRAYER
Dear Father, your Word, and the Holy Spirit infuse me with boldness and courage to preach the Gospel, and I do it joyfully as an effective witness of Jesus Christ. Thank you for the unparalleled fulfillment that I experience as I win souls and lead many to righteousness, in Jesus' Name. Amen.
FURTHER STUDY:
Mark 16:15; Act 20:20-27
1-YEAR BIBLE READING PLAN: Mark 10:32-52; Numbers 14-15
2-YEAR BIBLE READING PLAN: Acts 24:1-9; Psalm 56
Please follow and like us: