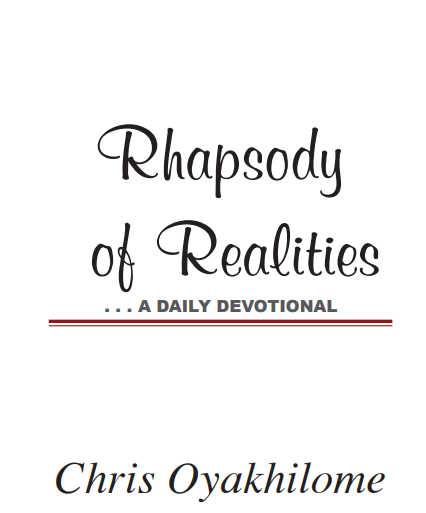 MAINTAIN YOUR PASSION
FOR THE GOSPEL
But that which ye have already hold fast till I come (Revelation 2:25).
As a Christian, every day presents opportunities for you to keep the faith and maintain your confession of who Jesus is and what He means to you. Nothing should take your focus off the Master; He's all that truly matters. Declare your love for Him, and your passion for the Gospel.

Some allow anger or bitterness to douse their zeal and effectiveness in ministering to others. Hebrews 12:15 says, "Looking diligently lest any man fail of the grace of God; lest any root of bitterness springing up trouble you, and thereby many be defiled." Don't stop winning souls or become cold about the things of God because someone offended you.

The privileges of service we have in the house of God are sacrosanct; don't take them lightly. You've been endowed with the ability and grace to lead people to Christ, unveiling to them the mysteries of the Kingdom; keep at it. There's a crown of glory awaiting you at the end.

The Bible says those that turn many to righteousness shall shine as stars forever (Daniel 12:3). Keep shining evermore in leading many to Christ. Let it be your life's work and priority.
CONFESSION
The Lord is my strength and my shield; my heart trusts in Him, and I'm helped and energised. I'm inspired to share the Word and lead others to Christ and bring many into salvation. Amen.
FURTHER STUDY:
1 Timothy 6:12; Romans 1:16-17; Romans 12:11
1-YEAR BIBLE READING PLAN: Colossians 1:1-23 & Isaiah 44-45

2-YEAR BIBLE READING PLAN: Hebrews 2:1-9 & Lamentation 3
Please follow and like us: