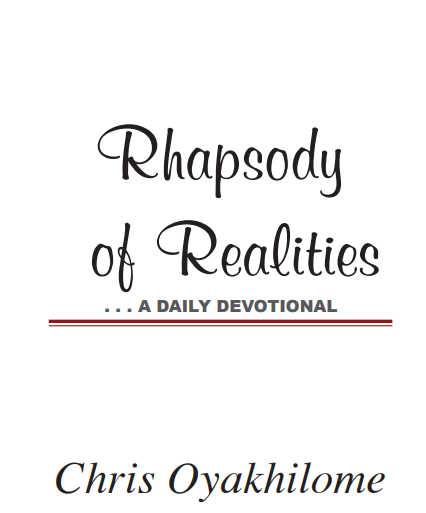 WE REIGN OVER ALL THINGS
And hath put all things under his feet, and gave him to be the head over all
things to the church (Ephesians 1:22).
Legally, God has put all things under the feet of Jesus (Ephesians 1:22). Isaiah 9:6 says, "…and the government shall be upon his shoulder…." This is so powerful because it lets us know how it connects to us—the Church!

If Isaiah's prophetic words had been "…and the government shall be upon His head," that would have meant the Lord Jesus, because He's the head and we the Church are His body. The government being upon His shoulders means His reign, His dominion, and authority are borne by us. Blessed be God!

Thus, every single member of the Body of Christ is above all things, because all things have been placed under the feet of Jesus. God already said so and nothing can change it. The Lord Jesus, through the Church, reigns over all things.

1 Corinthians 15:25 says, "For he must reign, till he hath put all enemies under his feet." This isn't about Him reigning in heaven but in the earth through us. In these last days, you're expected to "king" in your world and in the earth! Take up the arms of faith and be strengthened in the things of God.

Speak the Word with boldness. Declare that there's peace in your world and in the nations; speak to every contrary storm to be calm in the Name of Jesus! Rule over circumstances and reign over all things.
CONFESSION

Glorious Father, King of the ages, there's none like you! Your kingdom is an everlasting kingdom, and your dominion endures throughout all generations. How awesome it is for us to be called by your Name, ruling, reigning, and prevailing with Christ over the world and circumstances! Thank you for this glorious privilege. Amen.
FURTHER STUDY:
Ephesians 2:4-6; Psalm 110:2; Psalm 145:13; Romans 5:17

1-YEAR BIBLE READING PLAN: Mark 7:1-23 & Leviticus 26-27

2-YEAR BIBLE READING PLAN: Matthew 17:22-27 & Exodus 6

Please follow and like us: