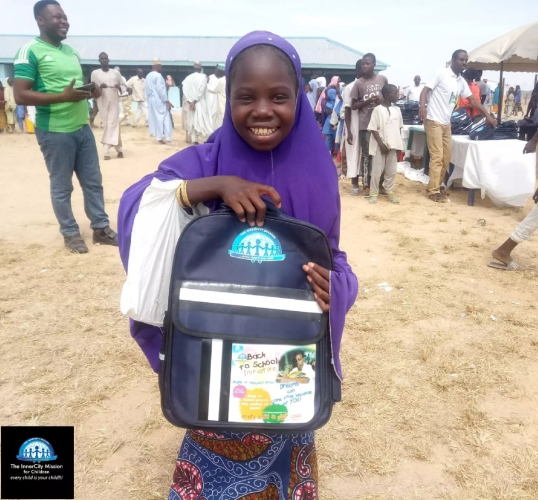 Halima goes to School again!
Due to the Boko Haram insurgency in NorthEast Nigeria, thousands of children have been displaced from their homes, killed, recruited as child soldiers or suicide bombers. The lives and learning of most of the children particularly girls like Halima, living in these troubled regions has been disrupted by violence and insecurity.
Through the Back to school campaign, You helped Halima and more out of school children of primary school age at the Bakassi IDP Camp, in Maiduguri, Borno state, NorthEast Nigeria receive free Educational materials to continue learning while in their temporary shelter.
Amongst other benefits of learning, school activities at the IDP camp would engage the children productively and help them block out the pain of their loss. The #BacktoSchool campaign is ongoing, and you can help us reach more children like Halima in communities and countries facing crisis. Click herebit.ly/2HpWJHd to sponsor EDUCATION for a child #Endchildpovertynow #Everychildisyourchild

Please follow and like us: