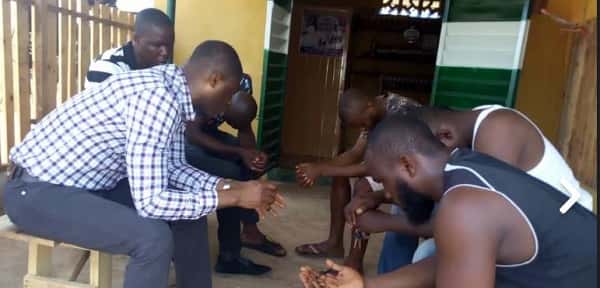 Son of man, I have made thee a watchman unto the house of Israel: therefore hear the word at my mouth, and give them warning from me. When I say unto the wicked, Thou shalt surely die; and thou givest him not warning, nor speakest to warn the wicked from his wicked way, to save his life; the same wicked man shall die in his iniquity; but his blood will I require at thine hand (Ezekiel 3:17-18).
The verses above emphasize your responsibility to evangelize your world and win the lost to Christ. God has made you a "watchman" over the sinners—the unconverted in your world. You're God's watchman to your world because you're the one to whom the Gospel has been entrusted (1 Timothy 1:11).
The Apostle Paul proved his personal commitment to the Gospel. In his address to the elders of the church at Ephesus, when he was to leave and go into Jerusalem, he made a very remarkable and inspiring statement. He said, "…I kept back nothing that was profitable unto you, but have shewed you, and have taught you publicly, and from house to house… Wherefore I take you to record this day, that I am pure from the blood of all men" (Acts 20:20-21; 26).
Paul was bold to declare that he was free from the blood of all men; not all men in the world, but those in his world, because not all men in the world were committed to him. Those that were committed to him were all the people he could reach, address, or meet wherever God sent him. The same applies to you; your world is your sphere of contact: those in the environment where you function; those you meet, interact and relate with.
Are you "pure from the blood of all men" in your world? To be pure from the blood of all men, you must take personal responsibility for the Gospel and preach it as though without you, no sinner in the world would ever hear about Jesus. This is mandatory for you as a Christian!
Please follow and like us: