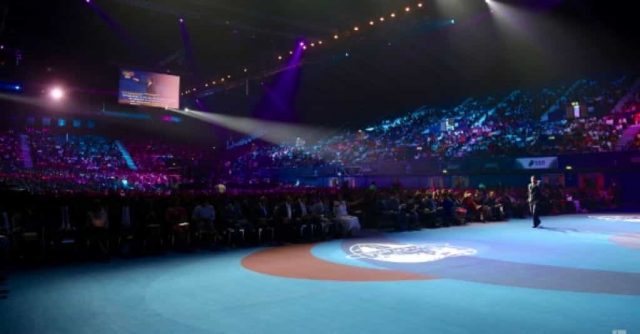 "Don't become atmospheric in preaching the Gospel," Reverend Tom Amenkhienan says to ministers."
Over 5,000 ministers and church leaders from different nations have assembled daily at the SSE Arena, London, for the World Evangelism Conference with Pastor Chris and Pastor Benny Hinn.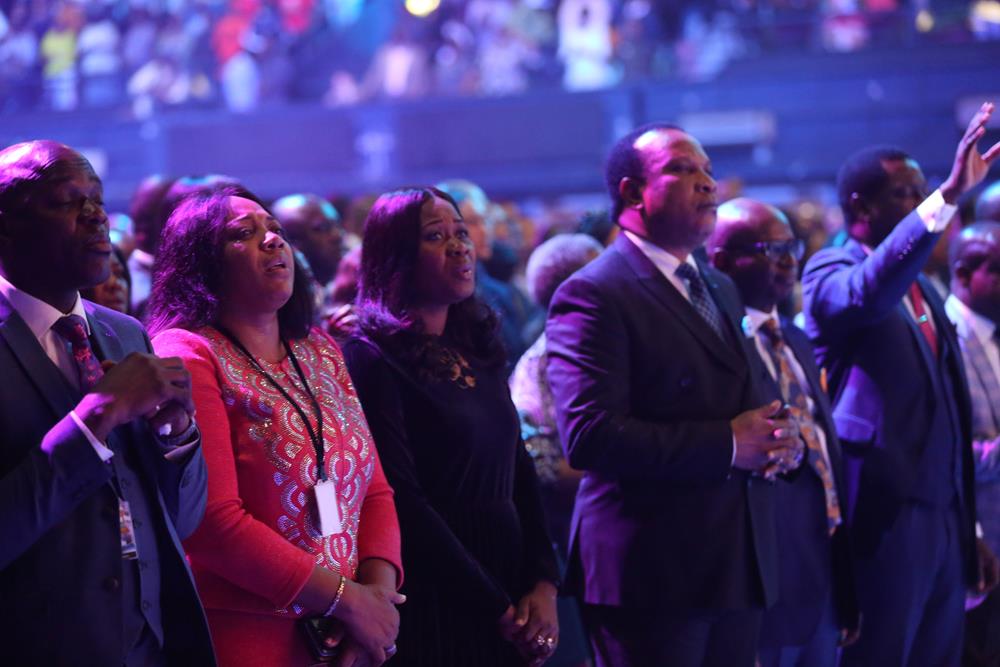 During the first session of the historic event, which commenced on Friday, August 9, the highly esteemed CEC Member and Director of Church Ministry, Reverend Tom Amenkhienan, admonished Christian leaders to do the work of evangelism in and out of season. "If you feel good preach the Gospel, if you don't feel good, preach the Gospel; don't become atmospheric in preaching the Gospel," he said.
See Also: Ministers Converge in London to be Equipped for Global Evangelism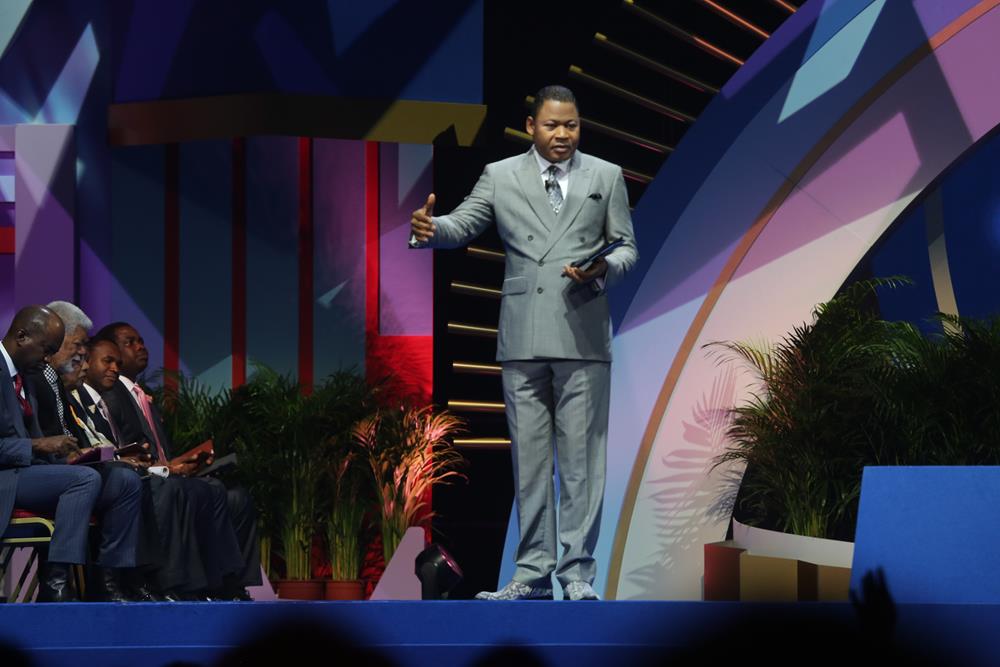 Exhorting Pastors, and church leaders during the first session of the World Evangelism Conference, on the subject; 'the Life of a Soul Winner,' LoveWorld Director of Church Growth International, esteemed Pastor Lanre Alabi, asserted that soul winning is a full-time job, not a part-time endeavor, for every believer. Referencing Luke 11:22-23, Revelations 5:15 (MSG) and more, he emphasized the need for God's people to be trained and guarded against distractions to be effective soul winners.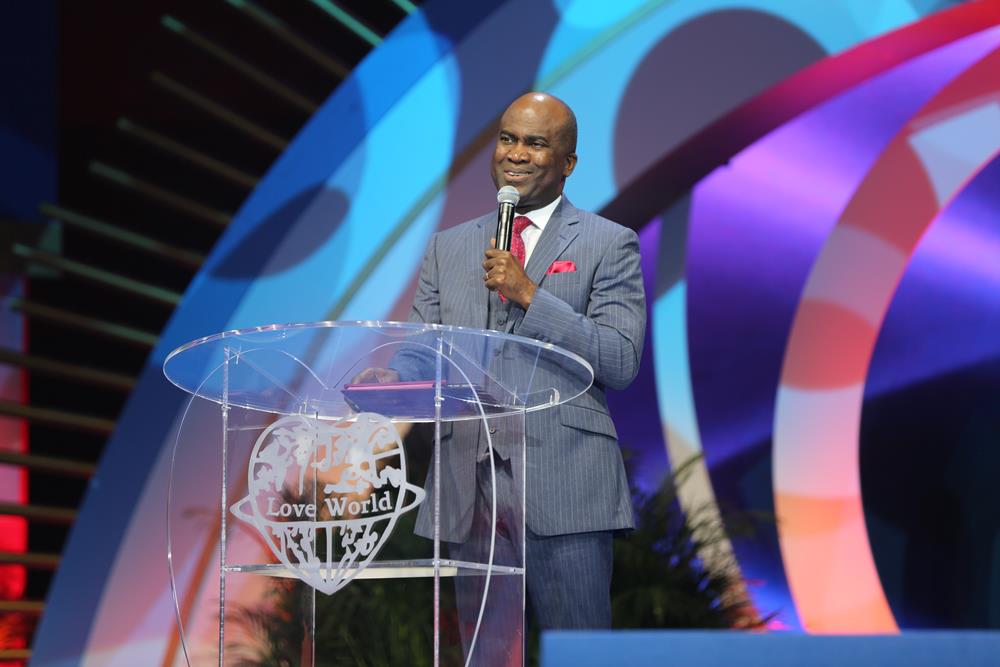 In the same session, Pastor Armando Osorio of Iglesia Cristiana Koinonia (Koinonia Christian Church), taught attendees present at the SSE Arena on the need to travail in prayers for lost souls. Reading from Luke 22:31-32, he used the example of Jesus to model the prayer life of a Christian minister, who is passionate about the prosperity of the Gospel in men's hearts.
See Also: Incisive Opening Session Kicks off 'LoveWorld Next Conference' with Pastor Chris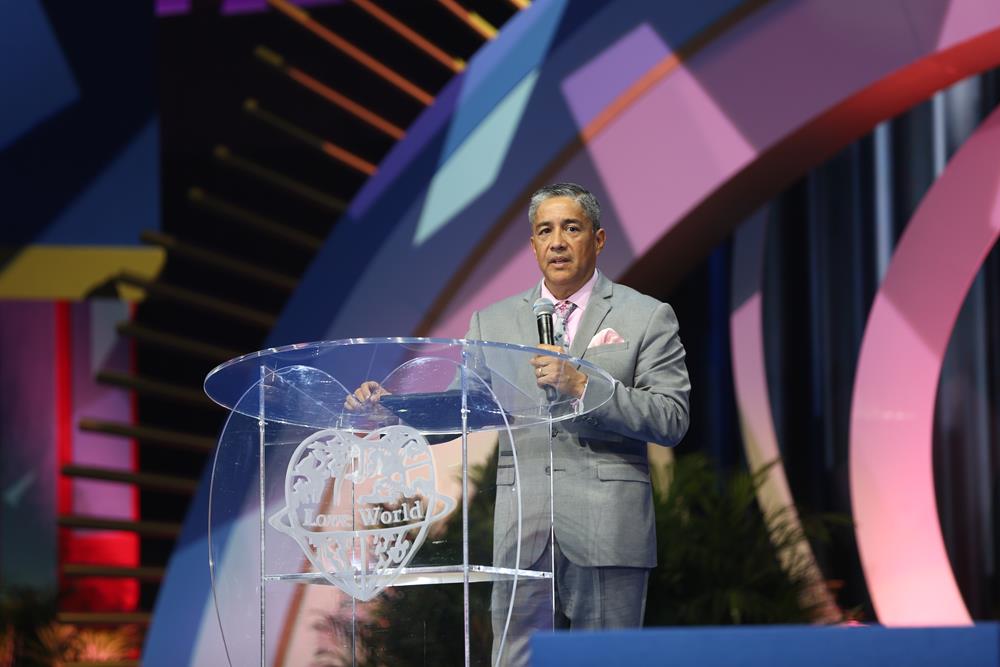 The session also highlighted the importance of using the right publications to take a city for Jesus. Taking an example from the book, 'the Power of Your Mind,' panel discussants addressed its role in re-engineering the mindset of anyone that would consume its content, and how this can be used to Christianize a city.
Please follow and like us: