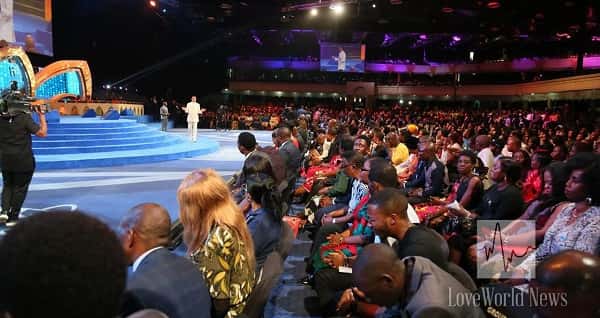 Blessed be the God and Father of our Lord Jesus Christ, which according to his abundant mercy hath begotten us again unto a lively hope by the resurrection of Jesus Christ from the dead (1 Peter 1:3).
The Church of Jesus Christ is the oasis of hope in a troubled world. The Bible says in John 3:16, "For God so loved the world, that he gave his only begotten Son, that whosoever believeth in him should not perish, but have everlasting life." The Lord Jesus Christ came to the world as God's answer to all of the problems of mankind. He declared in Matthew 11:28 "Come unto me, all ye that labour and are heavy laden, and I will give you rest." He's the solution to all who are hopeless, and the certain cure to the economic and social upheavals threatening the peace of any nation.
This is the message the Church should boldly proclaim to the world. Its high time people knew that Jesus is the only hope and assurance of their peace, progress and prosperity. As a child of God you have a responsibility to manifest the glory of God in your sphere of contact and be a source of hope to the hopeless in your world. That's your calling: "But ye are a chosen generation, a royal priesthood, an holy nation, a peculiar people; that ye should shew forth the praises of him who hath called you out of darkness into his marvelous light" (1 Peter 2:9).
Please follow and like us: