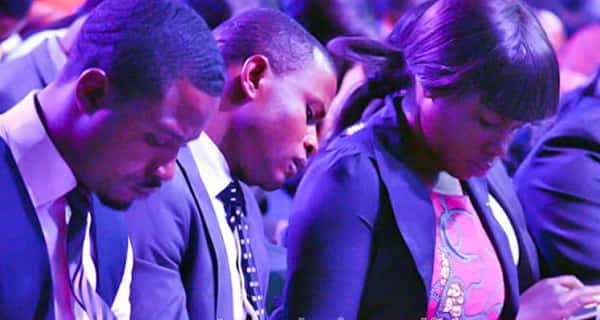 Wherefore seeing we also are compassed about with so great a cloud of witnesses, let us lay aside every weight, and the sin which doth so easily beset us, and let us run with patience the race that is set before us. (Hebrews 12:1).
There's a race of life, and everyone is involved in that race, whether or not they know it. In Philippians 3:13-14, Paul said, "Brethren, I count not myself to have apprehended: but this one thing I do, forgetting those things which are behind, and reaching forth unto those things which are before. I press toward the mark of the prize of the high calling of God in Christ Jesus." When he said, "I press toward the mark for the high calling of God in Christ Jesus," the Greek word translated "press" is "dioko" which means to run swiftly so as to win a prize.
Not only is it important for you to know that life is a race, it's even more imperative that you know how to run your race and run it to win. Your race is the destiny, calling, or purpose of God for your life, which you must fulfill. There're many who live without discovering the purpose of God for their lives let alone to fulfill it. You must do all you can to run fast, because the time is short, and the adversary will do everything to frustrate you from reaching your goal.
In our opening scripture, we're admonished "to run with patience"; that means with painstakingness, stick-ability, constancy and endurance. It reminds of the Spirit's admonition through the Apostle Paul in 1 Corinthians 15:58: "Therefore, my beloved brethren, be ye stedfast, unmovable, always abounding in the work of the Lord, forasmuch as ye know that your labour is not in vain in the Lord."
What is that thing the Lord has called you to do? Commit your whole being to it. Let your heart's cry be to fulfill God's purpose and plans for your life. Run your race to win. Like the Apostle Paul, run with a purpose. So that at the end, you too can boldly declare, "I have finished my course, I have kept the faith," and then receive the crown of glory from the Master.
Please follow and like us: