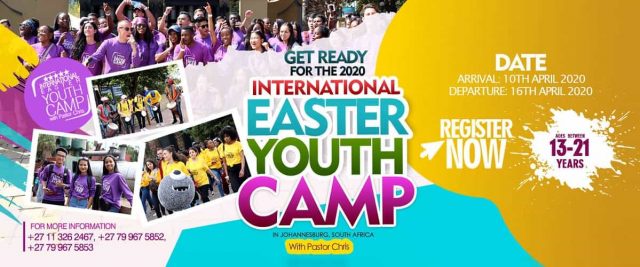 The International Easter Youth Camp is an initiative of the Global Youth Leaders' Forum organized annually for influencing the lives of young people around the world with the unique message of our ministry for global leadership.
The 2020 edition of the International Easter Youth Camp with Pastor Chris is here and will be even greater in glory and impact as we plan to youth from over 200 countries and territories of the world.
Kindly click here to Register.
For more information contact: Address 303 Pretoria Avenue, Johannesburg, South Africa.
Phone Number:
SA Office : +27-113-262-467
SA Office : +27-799-675-853
UK Office: +44(0)2031769724
Email:
[email protected]
Please follow and like us: