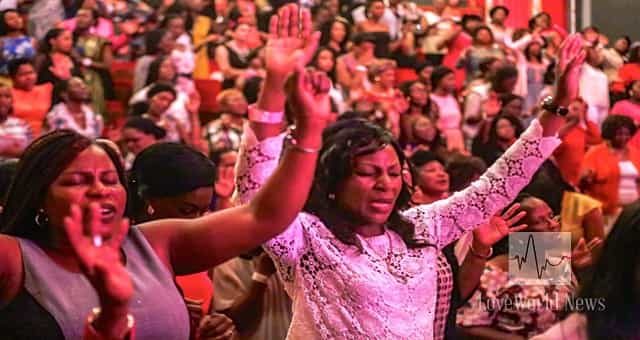 To whom God would make known what is the riches of the glory of this mystery among the Gentiles; which is Christ in you, the hope of glory (Colossians 1:27).
Acts Chapter 3 chronicles the inspiring miracle of the lame man at the gate of the temple, called Beautiful. Peter and John had gone to the temple at the hour of prayer and met the man who begged them for alms. Turning to him, Peter said, "…Look on us…silver and gold have I none, but such as I have give I thee" (Acts 3:4-6). Remarkable! He said "such as I have, give I thee."
Peter wasn't going to be praying to God on behalf of the lame man; he knew he had something to give him. Oh! How I've meditated on this portion of Scripture through the years! It's too big for the ordinary mind. How could a man talk this way? Peter, the fisherman, who, once out of timidity, denied Jesus, stands before another man and says: "Silver and gold have I none, but such as I have give I thee, in the Name of Jesus Christ of Nazareth, rise up and walk," and then yanked the man up. The Bible says instantly, the man's ankle bones received strength, and he leaping up stood, and walked, and entered with them into the temple, walking, and leaping, and praising God (Acts 3:7-8).
What made the difference for Peter? What resulted in his sudden audacity of faith? He had received the Holy Spirit and had been turned into another man! He had come to understand the revelation of the divine life in him. No wonder he said in his epistle: "According as his divine power hath given unto us all things that pertain unto life and godliness, through the knowledge of him that hath called us to glory and virtue: Whereby are given unto us exceeding great and precious promises: that by these ye might be partakers of the divine nature, having escaped the corruption that is in the world through lust" (2 Peter 1:3-4).
The man had come to understand that he was no ordinary being; he knew he had received "Zoe", the very life and essence of divinity, and this made him more than human.
Have you come to this understanding? Do you know you're not ordinary? Sickness, disease, poverty, and failure should have no place in you because you're God's headquarters in the earth. He wants to bless the world through you; so like Peter, be bold to declare who you are and what you have, and you'll always find yourself walking in the realm of the miraculous!
Please follow and like us: