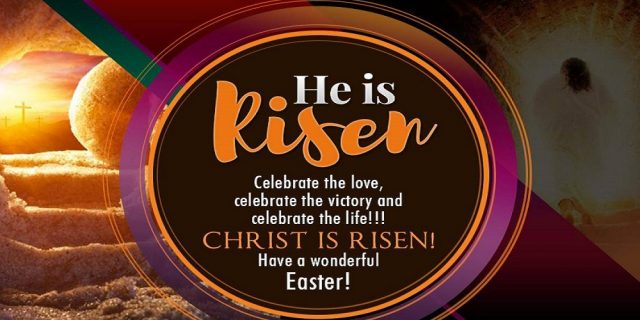 There're those who ignorantly weep over the sufferings of Christ on the Cross for us, lamenting what pain and humiliation He suffered for our sakes; but that suffering brought us life eternal, and ushered us into the life of victory. It was God-ordained that Christ should suffer and that the result of His suffering be glory, victory, success and prosperity for us all: "Searching what, or what manner of time the Spirit of Christ which was in them did signify, when it testified beforehand the sufferings of Christ, and the glory that should follow" (1 Peter 1:11).
So, rather than lament we ought to declare, everyday, the victory of His death. Jesus didn't die for nothing; His death gave mankind victory over sin and its attendant effects. By hanging on the cross as God's sacrifice for sin, He took your place and gave you the victory. Now, God wants you not only to proclaim that victory, but to live every day in the victory of His death, burial and glorious resurrection.
In everything about your life, change has come because of the victory of Christ's sacrifice. Jesus has brought life and immortality to the light through the gospel. No matter what you've desired in your life up till this point, realize that there are no limitations for you anymore following the victory of Christ's sacrifice. Poverty, sin, sickness, defeat, failure, Satan and death can no longer hold you bound, as they've all been dealt with in Christ. Your total salvation – joy, health, peace, prosperity, progress, success, and victory – is the reason for the death, burial and resurrection of Christ. Live with this consciousness today.
If you're not yet born again, https://bit.ly/2Pl6dG4click here to say the Prayer of Salvation
Help spread God's word around the world via Online by sharing this post. God bless you
Please follow and like us: