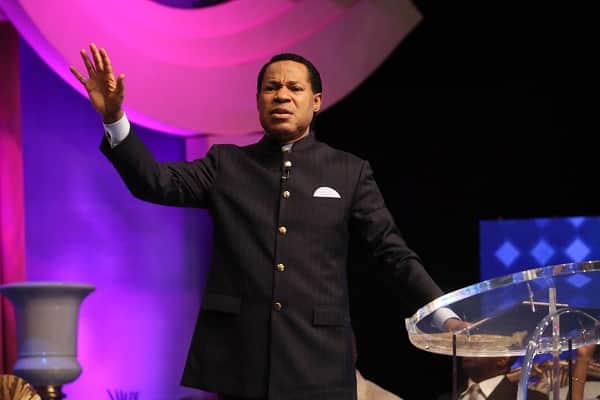 "Things have changed, we are no more bystanders, a new world order will come through the Church" — Pastor Chris Oyakhilome.
The outburst of the COVID-19 pandemic steered diverse standards of living in different nations of the world, leading to the anticipation of a new world order; A new way of doing things. While teaching during 'Your LoveWorld Specials' (Season II, Phase IV), LoveWorld President, Reverend (Dr.) Chris Oyakhilome, unequivocally stated that the Church of Jesus Christ has been empowered to determine the new world order. "The new world order planned by those functioning with the spirit of the Antichrist, will not stand but that ordained by God through the Church," he prophetically declared.
Pastor Chris however, explained that the Church must imbibe three important virtues necessary to birth a Godly new order for the world. These virtues include: Prayer, ministry and protagonism. Reading from 1 Timothy 2:1-4, he taught that the church has the responsibility to engage in all forms of prayers to usher in this new desired order. Pastor Chris posited that this was man's world and God requires man's invitation to interfere in the activities of the world. "Chaos is inevitable if we don't take charge through prayers" he stressed. Expounding on the important role of 'ministry', the man of God called on Christians around the world to answer God's call on their lives and be committed to the ministry of reconciliation. Spurring the saints to be proactive rather than reactive, Pastor Chris identified 'protagonism' as a necessary requirement for the initiation of the next world order. Recounting the prominent role of the Church in Western Europe, towards civilization in the 12th and 13th centuries, the man of God encouraged the saints to attain prominence in the educational sector, health, industry, and other sectors in the society. God's people paid rapt attention to the teachings of the man of God, poised to act on the Word immediately.
While many nations may have reached a standstill, uncertain of the future, the Church is charting its vicarious course to establish God's will and righteousness in the earth. Pastor Chris charged the Church to be more watchful in prayers. "We are no more bystanders, the new world order will come through us," he remarked.
'Your LoveWorld Specials' (Season II, Phase IV), was beamed live to a mammoth global audience via LoveWorld TV Networks and various internet platforms. Anticipate the next phase of this special telecast slated to take airwaves from Monday, September 7th at 7 pm GMT+1 (2 pm EST). Spread the word and get ready for a time of illumination by the Word of God. Stay tuned to LoveWorld News for more exclusive updates.
Please follow and like us: