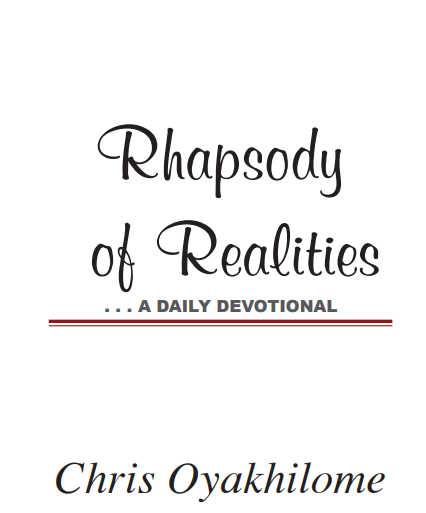 ENTHRONED WITH HIM
For he must reign, till he hath put all enemies under his feet (1 Corinthians 15:25).
Talking about the Lord Jesus, the Apostle Paul in 1 Corinthians 15:24-25 tells us, "Then cometh the end, when he shall have delivered up the kingdom to God, even the Father; when he shall have put down all rule and all authority and power. For he must reign, till he hath put all enemies under his feet." That means He's enthroned!

Notice that Paul didn't say, "For he must reign, after he hath put all enemies under his feet," no! Rather, he explained that He would reign till all enemies are under His feet. When did He start reigning? He started reigning when He sat down on the seat of the Majesty on high—at the right hand of the Father after His ascension.

Thanks be unto God! We're seated together with Him, far above all principalities and powers. We're enthroned with Him. He's reigning right now through us over demons, hell, and the grave. Romans 5:17 says, "For if by one man's offence death reigned by one; much more they which receive abundance of grace and of the gift of righteousness shall reign in life by one, Jesus Christ."

We've received an abundance of grace and the gift of righteousness. Now, we're in office, reigning through Christ over the world and its systems, circumstances, Satan, and his demonic community. Refuse sickness, failure, defeat, and death. Reign in life as a king. Reject everything that's not of God, and endorse only that which is consistent with His perfect will for you. You've been enthroned to reign. Hallelujah!
CONFESSION
Christ reigns over all things for the glory of God and His Church. I've been graced to reign in this life, through righteousness. I exercise dominion through words, and I put Satan, his minions, and the elements of this world in their place, for I function in, and with, the dominion of Christ. Hallelujah!
FURTHER STUDY:
Daniel 7:13-14; Psalm 110:1-2 AMPC

1-YEAR BIBLE READING PLAN: Luke 18:15-43 & 1 Samuel 11-13

2-YEAR BIBLE READING PLAN: Mark 4:1-12 & Leviticus 20

Please follow and like us: