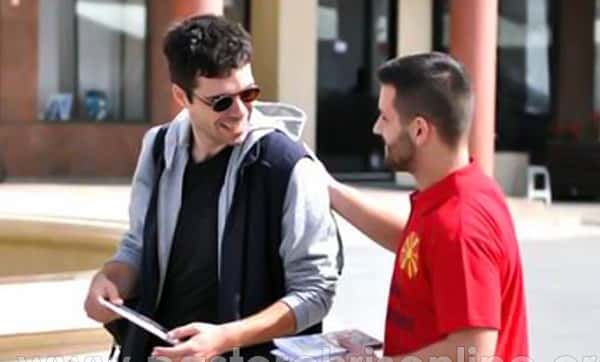 To appoint unto them that mourn in Zion, to give unto them beauty for ashes, the oil of joy for mourning, the garment of praise for the spirit of heaviness; that they might be called trees of righteousness, the planting of the LORD, that he might be glorified (Isaiah 61:3).
The Lord Jesus was in the Synagogue on a certain day and was called up to read the Scriptures. He opened to the book of Isaiah, read the scripture above, and concluded by saying to the people: "…This day is this scripture fulfilled in your ears" (Luke 4:21).
Today, that same scripture is fulfilled in us, the new creation in Christ Jesus. The Lord has produced in each one of us, trees of righteousness. We're the planting of the Lord; He planted us in His garden and has made us co-workers with Him. 1 Corinthians 3:9 tells us, "…we are labourers together with God: ye are God's husbandry, ye are God's building." Meaning as Christians, we're God's field; we're His garden, and in that field, there are trees and there are grasses. Zechariah 10:1 says, "Ask ye of the LORD rain in the time of the latter rain; so the LORD shall make bright clouds, and give them showers of rain, to every one grass in the field." Notice, the rain is to be poured on every one grass, but we're trees. We're in God's vineyard as fellow labourers with God, as trees of righteousness, producing other trees of righteousness.
So, when I, as a tree of righteousness, produce other trees of righteousness and we become trees of righteousness, we're a fruitful field. And by the Holy Spirit, as we all continue to multiply, we become a forest. The Lord Jesus, when He read from Isaiah 61, said that scripture was fulfilled in His day. Now, Jesus Christ is gone to heaven and we're walking in His shoes, in His steps. We're the ones the Spirit of God is upon today, and like Jesus spoke back then, we too can say today, "The Spirit of the Lord GOD is upon me; because the LORD hath anointed me to preach good tidings unto the meek; he hath sent me to bind up the brokenhearted, to proclaim liberty to the captives, and the opening of the prison to them that are bound."
That's our message to the world. He sent us with the Holy Spirit to go and preach His message and bring people out of bondage and out of darkness; to bind up the brokenhearted. That's what we do as trees of righteousness. We bear fruits of righteousness.
Please follow and like us: