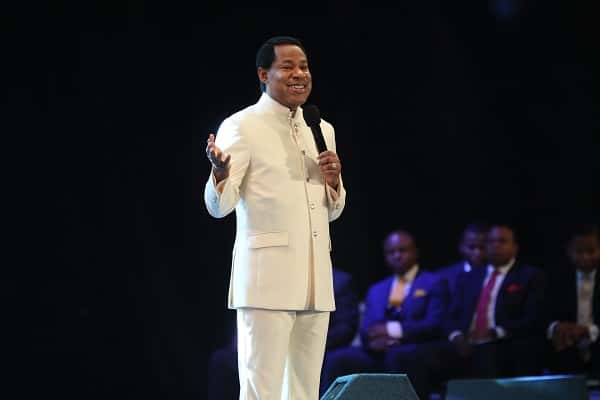 "Tonight, something will be added to your life…that will promote, uplift, direct, and bring you a purpose for life!" — Pastor Chris.  
On Friday, October 25th, the historic Black Star Square, Accra, Ghana, was filled to capacity with people hungry for God at 'One Night of Blessings' with the man of God, Reverend (Dr.) Chris Oyakhilome. The awesome presence of God was sublime in the arena as the people prayed and sang songs of worship to God in preparation to receive God's Word.
Preceding the arrival of the man of God, the highly esteemed Reverend Tom Amenkhienan, exhorted the congregation, instilling in them the understanding of the spiritual import of the special night's meeting and the right mentality to receive when Pastor Chris begins to minister to them. The atmosphere was fully charged as anticipation for the arrival of the man of God, Pastor Chris, reached a crescendo.
Thunderous shouts of joy welcomed the man of God, as he was ushered to the podium. Pastor Chris welcomed everyone to the special program, emphasizing the purpose of the program and its distinction from 'Night of Bliss'. He began to lead the congregation in songs of worship, as he called seasoned Gospel artistes, Sinach and Eben to lead respectively, in selected songs. Sinach led the congregation to sing the anointed song 'Overflow', which communicated the theme of the night's meeting. 
In a unique message, further explaining the purpose of the gathering, Pastor Chris asserted that there will be an invocation of something special from God, causing an increase of God's grace, which brings promotion, increase and direction to one's life on everyone present. The man of God, under the unction of the Holy Ghost, ministered special graces and blessings to the people as he prayed for the congregation and the nation of Ghana. Indeed, there was a mighty outpouring of God's Spirit, and everyone went home with a special blessing.
Please follow and like us: