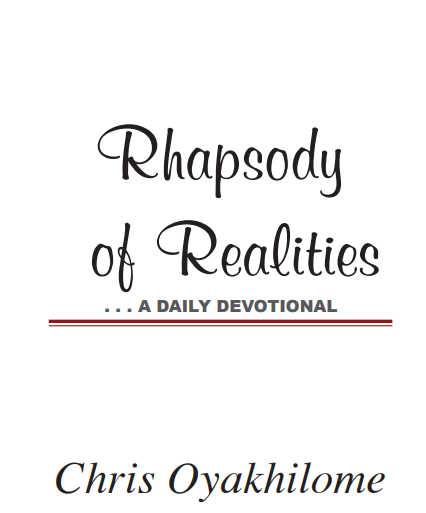 The Confession Of His Lordship
For God so loved the world, that he gave his only begotten Son, that whosoever believeth in him should not perish, but have everlasting life (John 3:16). Ask some people, "How do you know you're saved?" They'd say, "I confessed my sins"; but that's not the Bible way to receive salvation.
The principle for salvation isn't the confession of your sins, but of the Lordship of Jesus Christ over your life. Nowhere in Scriptures is it stated that if you confess all your sins, you'll be saved. How is that even possible, remembering all the sins you ever committed, and confessing them?
What you need is a new creation and that's what you become upon confessing with your mouth, the Lordship of Jesus, believing in your heart that God raised Him from the dead. Romans 10:9-10 says, "That if thou shalt confess with thy mouth the Lord Jesus, and shalt believe in thine heart that God hath raised him from the dead, thou shalt be saved. For with the heart man believeth unto righteousness; and with the mouth confession is made unto salvation." This is what ushers you into the new life in Christ.
One of the most remarkable salvation stories is that of Saul of Tarsus in Acts 9. Before his conversion, Saul wreaked havoc on the early Church and persecuted Christians everywhere, until he had an encounter with the Lord. In 1 Timothy 1:13, he referenced his atrocious treatment of Christians before his conversion, calling himself a blasphemer, a persecutor and injurious. This same apostle, who later became Paul, gave us the principle for salvation in Romans 10:9-10.
The Ethiopian eunuch who was led to salvation by Philip in Acts 8:35-39 wasn't made to confess his sins, but to confess his faith in Jesus Christ. Therefore, we must help people understand that the affirmation of the Lordship of Jesus Christ is the Bible way to receive salvation.
Perhaps, you're reading this and you've never been born again, turn to the Prayer of Salvation page at the back of this devotional and pray that prayer, meaning it with all your heart.
PRAYER
Dear Father, I thank you for granting me the grace to receive and believe the Gospel of Christ, which is your power to save everyone who believes. I'm a partaker, and participator in the divine experience; your partner in bringing the unsaved into this glorious life of righteousness! Thank you for this great blessing and privilege, in Jesus' Name. Amen.
FURTHER STUDY:
1 Corinthians 1:18; Romans 1:16-17; Romans 10:13
1 YEAR BIBLE READING PLAN: 2 Timothy 3:1-17 Jeremiah 23-25
2 YEAR BIBLE READING PLAN: John 8:1-11 2 Kings 17-18
Please follow and like us: