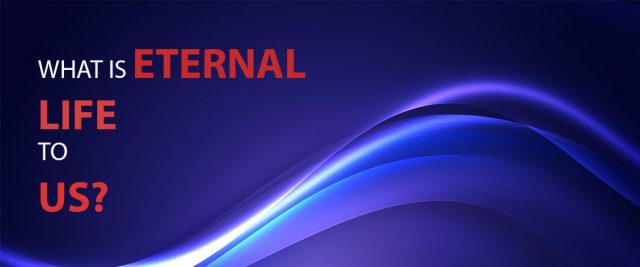 Jeremiah 29:11; Ephesians 2:10(AMPLIFIED); Psalm 16:11.
God's plan for your life shouldn't be a mystery because He says at His right hand there's fullness of Joy.
God always seeks to get our attention. You can have more peace with prosperity. 2 Peter 1:2.
Another word for Communion is transportation, Promotion is beyond you attaining a new level at your work place.
PASTOR CHRIS OYAKHILOME.
John 3:16 For God so loved the world that he gave his one and only Son, that whoever believes in him shall not perish but have eternal life. That's a law. A sovereign declaration of the Almighty God.
To understand everlasting life, you have to understand eternal life.
ETERNAL LIFE: Means ageless, without a beginning nor end. It is timeless. It means incorruptibility, indestructible, imperishable, not subject to failure not subject to death. Only God has it, that's why He's called the eternal one.
EVERLASTING LIFE: Is a product of eternity. It means, you have a beginning but no end. Angels are everlasting because God made them so. When God makes something or someone, He imparts that one with eternal life. When you become born again, you have everlasting life, you're brought from humanity to eternity. When we believe in Jesus, we get something the eternal life which is the nature of God.
Reference scriptures: John 5:26; John 10:10(AMP).
WHAT IS ETERNAL LIFE?
1. Vital Union with God different from the legal Union. We're both in the legal and the vital Union with God.
2. Eternal life gives is divine health which is better than divine healing.
3. It brings us agelessness, it's called endless development.
NOTE THIS: You were brought into the ageless zone when you became born again.
This excerpts is from higher life conference with Pastor Chris Day 1
Please follow and like us: