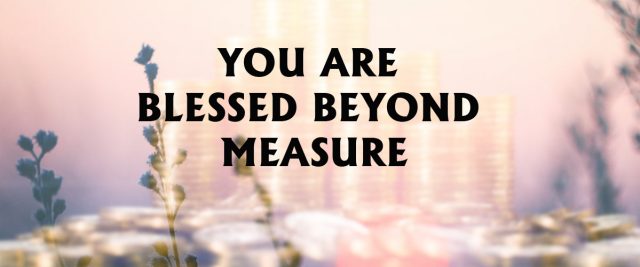 "Then shalt thou lay up gold as dust, and the gold of Ophir as the stones of the brooks. Yea, the Almighty shall be thy defence, and thou shalt have plenty of silver" (Job 22:24-25).
To lay up gold as dust means your supply never ends. When you wipe a surface clean of dust and give some time, it won't be long before some dust finds its way back there. This Scripture above is letting you know that's how money will keep coming to you. It may be the beginning of a month and you're about to use up your last cash.
Don't start fretting and wondering what you're going to do. Don't reason: "Where should I expect money to come from? I only have one source my monthly pay check!" Don't talk like that. That's the world's way of talking. That's the way the world's system operates. Your job or business is not your source; God is your source! Here's what you should do instead: declare, "I lay up gold as dust, in the Name of Jesus!
You can't be in God's Kingdom and talk the language of the world. Don't conform yourself to the way the world reasons and talks. Be transformed by the renewing of your mind; train yourself to think and talk according to the Word of God! Don't Stay In "The Finishing Process" Make up your mind that you're not going to be lack-conscious but supply-conscious.
When you're always making statements like, "Things are tight. I have to manage. If I give or spend so much, I won't have anything left," you're inadvertently bringing yourself to a position of disadvantage. That's lack consciousness. If you keep thinking like that, you're in 'The Finishing Process,' where everything trickles down to a zero. Let me be quick to indicate here that your spending and giving must be for the right purpose.
Please follow and like us: