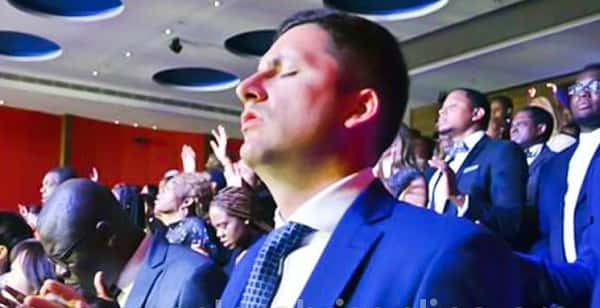 Ephesians 1:3 "Blessed be the God and Father of our Lord Jesus Christ, who has blessed us with every spiritual blessing in the heavenly places in Christ" have heard some Christians say, "Please pray for me, there's a curse upon our family; everyone in my family has failed in everything!" How could there ever be a curse on you? When you were born again, you were born blessed. The Bible says you've been blessed not with some but with all spiritual blessings in heavenly places in Christ Jesus! You need to understand this: when you're born again, you're born into a new family (God's family), and all things have become new. You're a new being and are called to inherit a blessing. You're no longer a part of this world. You're not curseable!
Now that you're born again, every curse that's directed at you will go off course and rendered ineffective, for the Bible says you were called to inherit a blessing, not a curse (1 Peter 3:9). You no longer have any links to your so-called ancestors by virtue of the new birth in Christ Jesus. That's why it's not necessary for a child of God to keep seeking deliverance from ancestral curses. Your ancestral link can only be traced to the great men of faith in God's Kingdom, like Abraham, Isaac and Jacob. These are your true ancestors and according to the Bible, they were super-abundantly blessed.
The Bible also says concerning us, that we've been blessed along with faithful Abraham (Galatians 3:9). God has already blessed you! He's not about to do it neither is He planning to do it when you get to heaven, He's already done it. Not only has He blessed you, He has also made you a blessing. Therefore, you're a package and at the same time the conveyor of God's blessings.
Please follow and like us: