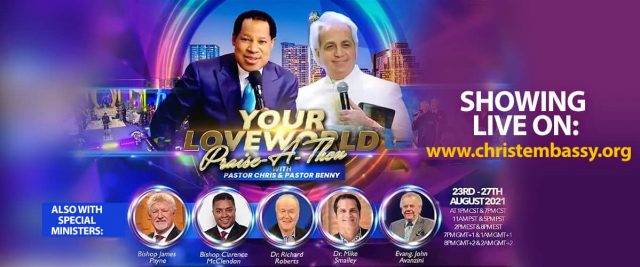 LESS THAN 3 HOURS TO GO!📣📣📣
YOUR LOVEWORLD PRAISE-A-THON WITH PASTOR CHRIS AND PASTOR BENNY🌍💯
Get ready for an extraordinary moment of praise, worship and thanksgiving at Your Loveworld Praise-A-Thon with Pastor Chris and Pastor Benny.
You don't want to miss this!
Tune in at www.christembassy.org by 7:00pm and 1:00am (GMT+1)
Invite your friends and family to join the broadcast with you.
God bless you.
Please follow and like us: