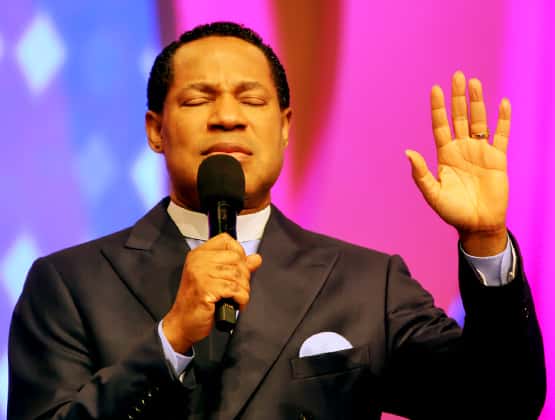 Pastor Chris to lead the saints again in over 24-hour prayer marathon live on all LoveWorld Networks and various internet platforms.
The third edition of the all-impactful Global Day of Prayer with Pastor Chris, in 2021, is set to take airwaves from 6 pm GMT+1, Friday, September 24th through to Saturday, September 25th. The 24-hour-plus unbroken prayer program will be beamed live to a teeming global audience via all LoveWorld Networks, terrestrial TV stations, radio stations, and various internet platforms. It will also be transmitted live in several language translations.
With a staggering record of over 5 billion participants in previous editions, the Global Day of Prayer with Pastor Chris has become the world's largest prayer conference with an extensive reach traversing Africa, Europe, Asia, North America, South America, and Australia. The global impact of the Spirit-inspired quarterly prayer expenditure has been unprecedented. The global crisis which ravaged the world at the inception of this special prayer program has been largely defeated, and its negative effects in many countries ameliorated. Many nations which were hitherto, plunged into national distress are set on course to recovery. Economic hardships have been overturned, injurious policies overruled, and various leaders who were misled have regained insight to making sound decisions. These are no doubt consequent on the ceaseless prayers of the saints for the nations.
The prophetic declarations, exhilarating melodies of the Spirit, profound exhortations, and heartfelt prayers of the saints during the previous editions of this event have wrought notable victories for the Church; enacting God's will in the earth.
It's yet another time. Senior ministers in the Loveworld nation and partnering ministries will join Pastor Chris, taking turns to lead God's people in fervent prayers round the clock during the beckoning edition of the Global Day of Prayer. Don't be left out; join the bandwagon of those aligning the nations to God's perfect will.
Please follow and like us: