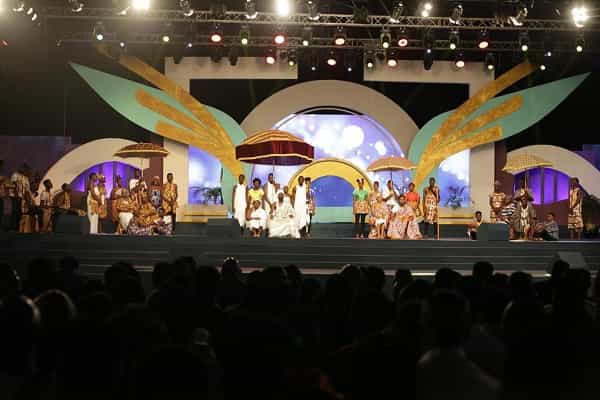 "No matter your condition, get ready to receive God's divine touch," Pastor Biodun Lawal, urges attendees.
Accra, the capital city of Ghana, is rife with contagious excitement as 'One Night of Blessings with Pastor Chris' kicked off with a colorful opening ceremony. Expectant attendees were seen trooping into the Independence Square, venue of the historic event, from the very early hours of the day, for the meeting slated to commence at 6pm GMT.
Great hunger for God's Word and His divine touch could be seen on the faces of the attendees as they made their way into the Square. Exhilarating praise and worship was offered to the Almighty, and God's overwhelming glory filled the entire arena as the people worshiped whole-heartedly.
In a heart-warming welcome address, the Zonal Director of Christ Embassy Accra-Ghana Zone, Pastor Biodun Lawal, urged the mammoth crowd to get ready to receive God's divine touch, no matter what had been their lot before coming for the program. "Tonight, many destinies will be recreated," he asserted.
Excitement heightened with the commencement of the opening ceremony, featuring captivating and anointed presentations by the LoveWorld Music and Arts Ministry in Ghana. Rousing ovation and great cheers echoed through the arena as different groups ministered in songs, dance and drama.
Please follow and like us: