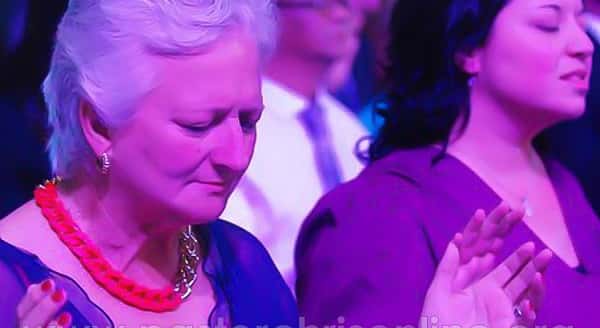 For the Lord is good; his mercy is everlasting; and his truth endureth to all generations (Psalm 100:5).
The Bible declares that God is good. It doesn't say He's a good God, but that He is good. He being good means He is good personified; His nature is goodness. Acts 10:38 says "How God anointed Jesus of Nazareth with the Holy Ghost and with power: who went about doing good and healing all that were oppressed of the devil for God was with him." Jesus went about doing good and healing all that were oppressed of the devil because the good God, who seeks the good of every man, was with Him.
God delights in giving His children good gifts: Every good gift and every perfect gift is from above, and cometh down form the Father of lights, with whom is no variableness, neither shadow of turning" (James 1:17). In Jeremiah 29:11, He said, "For I know the thoughts I think toward you, saith the LORD, thoughts of peace, and not of evil, to give you an expected end." The word peace, as rendered in the original Hebrew text is "shalom," which refers to great good, wholeness, wellbeing, prosperity, safety, rest, etc. So, always, God seeks your good; He delights in your wholeness, wellbeing, health and prosperity.
This is the God that you serve. He's not a hawk, looking down from heaven, pointing a threatening finger at you saying, "You sin, you burn!" No! Rather, He looks out for you to do you good: "Yea, I will rejoice over them to do them good, and I will plant them in this land assuredly with my whole heart and with my whole soul." (Jeremiah 32:41).
2 Chronicles 16:9 also describes for us a loving heavenly Father, whose concern is that you get the best He's prepared for you: "For the eyes of the Lord run to and fro throughout the whole earth, to shew himself strong in the behalf of them whose heart is perfect toward him…" Notice also, the words of Jesus in Luke 6:35: "But love ye your enemies, and do good, and lend, hoping for nothing again; and your reward shall be great, and ye shall be the children of the Highest: for he is kind unto the unthankful and to the evil." Here, Jesus alludes to the Father's kind and affectionate disposition to all men, urging us to be likeminded.
Now, God is bound by His Word; therefore, if He expects us to do good to everyone around us – including our enemies, then He'll be unjust not to do the same. Remind yourself always that God seeks to do you good. He looks out for you to help you. When the enemy hatches a plan against you, God turns it around for your good. He is always available to ensure that you experience His goodness always.
Please follow and like us: