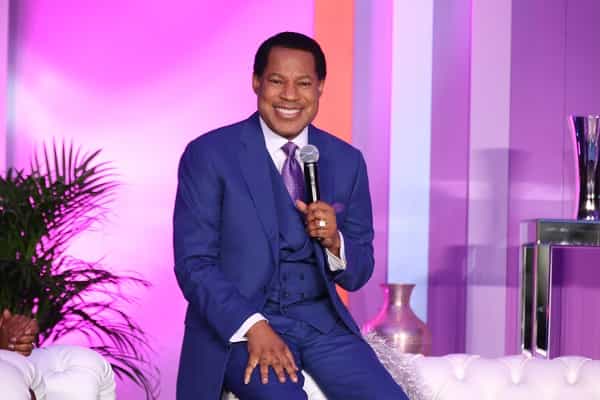 Pastors' response: Well, it's like overcoming any other major problem that human beings have and that is through the word of God and the Holyspirit. This is the reason we emphasize so much the importance of God's word. Knowing the word for yourself, going to church, having fellowship with other believers, you see so you can serve God together. Having the Holyspirit in your life because you see depression is not just a feeling, it ranges from thoughts, some painful thoughts, frustrating thoughts, depressing thoughts from there all the way to demonic oppression.
It can be as simple as just mere thoughts and which you can deal with by simply changing your mind, dealing with your thought pattern and your thinking process by replacing wrong thoughts with positive thoughts but that's at the lighter side of it but this goes on like I said a wide range of causes all the way to demonic oppression. And where it is caused by demonic oppression merely changing your thoughts will not be effective, it will require that the devil of depression is cast out.
You say is there a devil of depression? Oh certainly because demon spirits oppressed the mind and they oppressed the mind with thoughts you see but because those spirits are behind the thoughts that becomes more severe than ordinary thinking which may be based on circumstances of your life or things that you have experienced so that's why I said it's so important that we learn to deal with this things on long term bases by having the word of God in our hearts for ourselves, being in fellowship with fellow believers where we can be inspired and participate in worthy activities that helps to drive our faith upwards.
And then of cause the presence of the Holy Spirit in your life. So, you can see there are so many things that you can do now. If we want to look at the different aspect of depression and what many be responsible for your particular situation because you haven't given us any details. Let's suppose that this based on your experience, based on certain things that happen to you, based on the thoughts that are coming because of what you are going through then that is very simple. Philippians 4:6 "Be anxious for nothing; but in everything by prayer and supplication with thanksgiving let your requests be made known unto God. Vs 7 "And the peace of God, that surpasses all understanding, shall guard our hearts and minds in Christ Jesus." That means that we will present our thoughts to God, we present our cares to God. 1 Peter 5:7 "Casting all your cares upon him; for he cares for you."
We cast our cares on him we give him our attention you see and then make your request known, what do you really want, instead of thinking of what you are going through, ask for what you want. The bible says we don't have because we don't ask, so ask for what you want. Ask for the circumstances of your life that you want a change, ask! What is it that you really want and at that simple level of asking and receiving or casting your cares on the Lord, depression can be dealt with but then if it is the more severe kind of depression where there is a demonic presence involved, a devil involved in this then of cause two things that you can do.
First, you might want to go the house of God the church where you can meet the minister of God to pray for you he can minister to you. That why we need Pastors we need those are over us in the Lord and they try us in the things of God they raise us nurture us in the things of God can also help us, you meet your Christian leader he can help you. Now aside that if you have to do this for yourself you may be in a place where this is difficult where must first option is difficult for you then you've got to work with the word, I can walk you through the word of God by you listening to the word getting the messages we have on the Cds or DVDs or MP3, MP4 get this messages or the books that help you build with your faith and several of this material will train you, even the Rhapsody of Realities our daily devotional guide will train you in how to meditate on the word of God and then use the word for yourself now by speaking God's word that you would have imbed through study and meditation, your faith would rise and you will release those words and the words will catapult you into liberty the liberty of the spirit.
Now when we have the word of God in us, no demon can stay, you'll fill your heart with the word of God no demon can stay. It doesn't matter that's a demon of depression, he can't stay and all the thoughts change because the more you meditate on the word of God the more your mind changes, the more your thoughts change because your thoughts will take the pattern of your meditation. So, that's the way to deal with depression and such a broken spirit.
Please follow and like us: