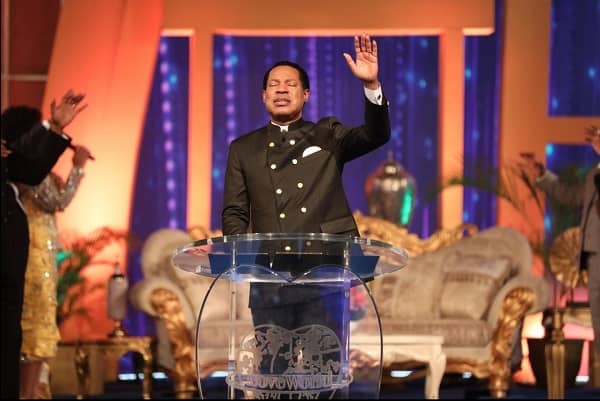 Pray-A-Thon 2022 – Mon Aug 1
Our God is gracious and kind; He is awesome and worthy of all praise, honour, and glory; and so we thank Him profusely for a most impactful Healing Streams Live Healing Services, which concluded yesterday. We're grateful for the healing miracles, deliverance, salvation, and special blessings experienced by many around the world, with billions of participants.
This is indeed the day of the Church, and the glory of God is filling the nations rapidly, as we anticipate the soon return of our Blessed Lord Jesus Christ. You can relive the moments of the 3 day's event on the ceflix app. Also send your testimonies to @healingstreams.tv on Kingschat, and remember to be a part of the Healing Streams Festival of Miracles live program, starting today, Aug 1st to 14th, by 4 pm GMT+1, on http://healingstreams.tv and all Loveworld Networks. Glory to God forever!
In this Monday's Rhapsody, we're reminded of our authority over demons. Read the full article and be inspired to act on the Word. Get the new August edition for adults, teens, and kids, from the store on your Rhapsody app or visit http://rhapsodyofrealities.org.
Psalms 9:11 says, 'Sing praises to the LORD, which dwelleth in Zion: declare among the people his doings'. Psalms 47:6-9 says, 'Sing praises to God, sing praises: sing praises unto our King, sing praises. For God is the King of all the earth: sing ye praises with understanding. God reigneth over the heathen: God sitteth upon the throne of his holiness. The princes of the people are gathered together, even the people of the God of Abraham: for the shields of the earth belong unto God: he is greatly exalted'.
At our prayer times today, we'll pray fervidly in tongues of the Spirit, also profusely offering praises and thanks to the Lord for the blessings of the Healing Streams program, and for the everlasting victory of the Church in Christ Jesus, over all evil works of darkness. Hallelujah! God bless you.
Please follow and like us: