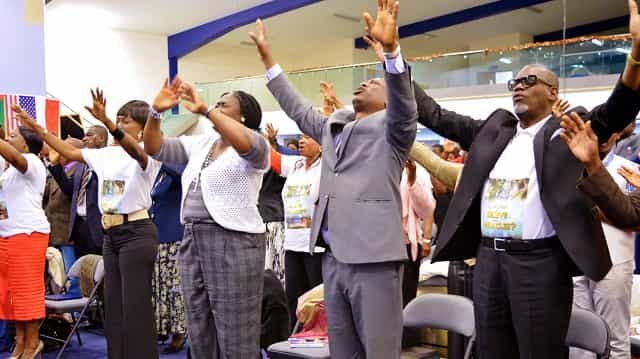 Let my prayer be set forth before thee as incense; and the lifting up of my hands as the evening sacrifice (Psalm 141:2).
When David wrote this Psalm, he was well acquainted with the priesthood ministry of the Old Testament in the old tabernacle. Also, being a prophet of God, he, by the Spirit, had a revelation of the New Testament. So he spoke prophetically and likened the evening sacrifice in the Old Testament to the lifting of our hands in worship today.
Lifting our hands to the Lord in worship is an offering to Him, not a mere religious routine as some folks think. It's not just a sign, it's a ministry! When our hands are lifted to the Lord in worship, we're declaring that we've accepted the judgment of the Lamb of God – Jesus Christ – for our sins and yielded ourselves to Him. Thus, when our hands are lifted up in His presence with this consciousness, no sin can condemn us.
See Also: I Am Crowned With Victory And Success
The lifting of our hands today has taken the place of the burnt offering in the Old Testament. No wonder the Apostle Paul wrote thus to Timothy: "I will therefore that men pray everywhere, lifting up holy hands, without wrath or doubting" (1 Timothy 2:8). Paul here was referring to spiritual worship, where we extol the King and glorify His holy Name with our hands lifted high!
So right now, with your hands lifted, offer praise and adoration to the Father from a joyful heart, full of love and thanksgiving. Glorify Him for His love, mercy, and kindness towards you! Tell Him how much you love Him
Please follow and like us: