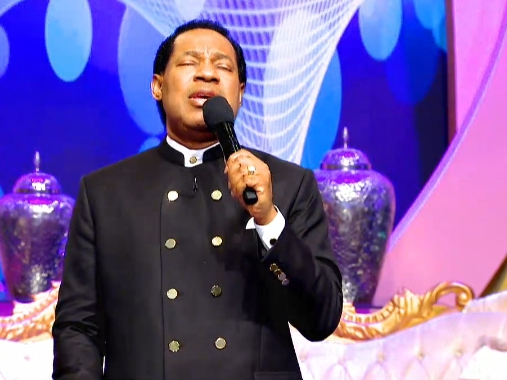 Praise the Lord for last week's Season 3 Phase 3 of Your Loveworld Specials, and the deep truths revealed to us from the Scriptures through the Spirit.
Remember to review your notes and meditate on the Word you received. In this Monday's Rhapsody, we learn of the power and character of the Scriptures. Study it and share the Word. Visit http://rhapsodyofrealities.org.
Psalm 149:5-9 says, 'Let the saints be joyful in glory: let them sing aloud upon their beds. Let the high praises of God be in their mouth, and a twoedged sword in their hand; To execute vengeance upon the heathen, and punishments upon the people; To bind their kings with chains, and their nobles with fetters of iron; To execute upon them the judgment written: this honour have all his saints. Praise ye the LORD'. At our prayer times today, we'll fervently worship and praise the Lord in tongues of the Spirit for all 15min. God bless you.
Please follow and like us: