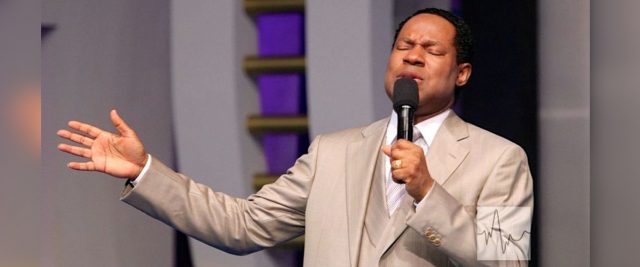 We had a glorious time of fellowship yesterday at the Global Communion Service for the month of May. May is the Month of Leadership. Glory to God! Remember the Spirit inspired key word we shared – Aheadship? We've been given a special grace for leadership, therefore walk in it; it's God's choice. Visit http://loveworldnews.com for highlights of the service.
The consciousness of our blessing as Christians is very important. Learn more in today's Rhapsody. Get the May edition from the store on your Rhapsody app.
Psalms 71:19 says,"Thy righteousness also, O God, is very high, who hast done great things: O God, who is like unto thee!".
At 12noon and 10pm (Local/GMT), we'll pray in tongues of the Spirit for most of 15min, acknowledging and thanking the Lord for His grace in our lives, and the word of the Spirit to us; declaring that we walk accordingly throughout this month. Amen. God bless you.
Remember to get our new prayer inspiring 'Loveworld Worship' album Volume 1 from the Pastor Chris Digital Library app or (http://pcdl.co), and your new bibles – the NEXT BIBLE and the Rhapsody of Realities Bible from the Google Play Store.
Please follow and like us: